We're a group of writers and insurance experts who want to make everything around finding decent insurance policies – from life insurance to car insurance to home insurance – much easier to understand.
Getting a fair insurance policy is vital, but it can be confusing to navigate. How can you know for sure if you're getting the best deal? What do you actually need if an emergency were to happen?
Which organizations are trustworthy? So many of us sign up for insurance policies that aren't that great in practice. This is even more of a problem if you find financial planning difficult.
That's where we come in. Our team can guide you through all the available options, explaining the potential costs and what you'll get. We use plain language, breaking down technical terms to make them easier to understand.
Plus, we'll look at specific insurance companies, comparing them so that you can find the best one for your particular needs. So if you're on the market for a new type of insurance, we can point you in the right direction.
We offer detailed guides on specific types of insurance, as well as insurance provider comparisons and reviews.
How This Works
We will look at the 'technical stuff' that insurance providers offer, including benefits, discounts, liabilities, and pricing. We try to make this detailed but simple enough to understand what it will actually mean for you in practice.
This is what we aim to do across the board – we'll dive into the tricky stuff, so you can make an informed decision that could make a big difference to your future self.
Here's what we offer:
Reviews – we review particular insurance companies. For example, if you're looking for life insurance, we'll review one company (like Ladder Life Insurance), looking at their different policies, customer service, the pros and cons, and the costs involved. If you're considering a particular insurance provider, it's worth checking here to see if we've reviewed it first. We'll give you our sincere opinion so that you can trust our recommendations.
Comparisons – this is where we take two insurance providers and see how they compare to each other. For example, our State Farm vs Allstate Car Insurance comparison is a good one to look at if you're looking for car insurance. We'll consider what both companies have to offer, looking at their features, pros and cons, and pricing, before letting you know our honest opinion on which one we think is best.
Guides – If you're in the market for a new type of insurance, we'll give you a complete run-down on what to look for. The different types of insurance, the pros and cons of each, and some options for different providers that may suit you. If you need a crash course in medical insurance, for example, we can help demystify it for you, making it much easier to understand what you actually need and how to get it.
We know how important it is to have good insurance. There's nothing like the feeling of being able to relax, knowing that if something unfortunate happens in life, your finances will be taken care of, which means one less thing to worry about in stressful times.
That's why we're passionate about making it easier to identify the best insurance for your own needs. Everybody's finances and life situations are different, which means you may not need the same thing from your insurance policies as your friends, colleagues, or family members.
Luckily, there are a lot of choices out there – and we can help point you in the right direction.
Our Core Values
Expertise, helpfulness, honesty, clarity. We want to share our combined knowledge to help other people make the best decisions, and we're committed to helping others.
Our reviews are candid, and we'll be upfront with you about the 'cons' of insurance providers, not just the 'pros.' Plus, we want to make things super clear for everyone to understand.
Meet the Team
We're a mixture of financial and insurance experts and freelance writers. We all care deeply about helping other people make wise choices with their money, freeing up money and headspace to spend on other things!
Our knowledge means we can cut through some of the marketing speak, giving you the actual lowdown on what your insurance will give you.
John Hughes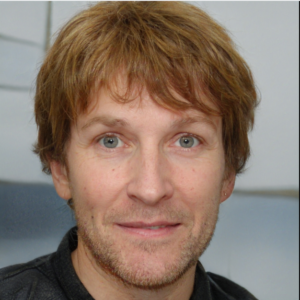 John Hughes is an experienced content writer and digital marketing strategist. He helps brands rapidly grow their impact and income through purposeful content that makes boring business blogs glow.
David Borgogni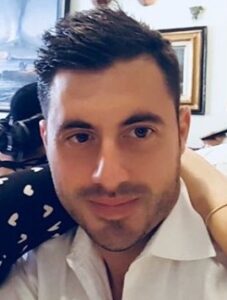 David is a skilled copywriter and content marketing specialist with over 10 years' experience in digital marketing and Ecommerce. In his spare time, he loves to read and keep up with the latest tech trends, as well as travel and explore the world.
Rosie Greaves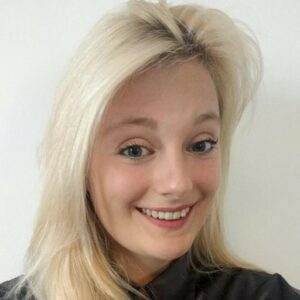 Rosie Greaves is a professional content strategist who specializes in all things digital marketing, B2B, and lifestyle. In addition to Insurance Genie, you can find her published on Reader's Digest, G2, and Judicious Inc. Check out her website Blog with Rosie for more information.
Julie Thompson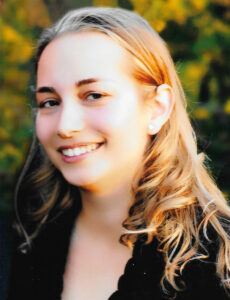 From freelance writing to graphic design to digital marketing, Julie has a passion for small businesses and local charities. Julie currently lives in Indianapolis, IN with her husband, son, and rescue pup.
If you're looking to understand more about insurance, check out our guides to get started!