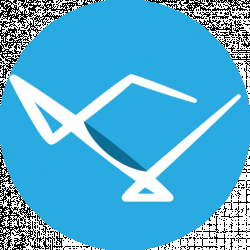 Latest posts by Insurance Genie Team
(see all)
State Farm and Allstate are among the most popular car insurance companies.
While they have some things in common, there are some important differences between them. Here is what you need to know about each company:
State Farm Auto
State Farm offers coverage that is much more comprehensive than many other car insurance providers, and they have been rated well by their clients. Here are a few important things to know about State Farm:
Bundling Opportunities: State Farm offers numerous types of insurance policies. When you have multiple insurance policies through State Farm, you can get auto insurance at a significantly discounted rate.
Roadside Assistance: State Farm is well known for their roadside assistance. Their roadside assistance doesn't just cover towing costs. It also covers the cost of a locksmith and any delivery of gasoline or oil that is needed.
Discounts For Newer Vehicles: State Farm offers discounts for those who have a vehicle that was made after 1991.
State Farm Auto Pros
Personalized Service: State Farm has local agents. This ensures that you're able to have face to face interaction with an insurance agent. There are more than 18,000 insurance agents working State Farm.
Affordable Rates: State Farm is well known for their affordable rates, and they are one of the cheapest insurance providers to choose from.
High JD Power Rankings: State Farm has JD Power Rankings of 4 out of 5. This is strong evidence of the company's reputability.
Custom Coverage: You can get State Farm coverage that is designed with your needs in mind. For instance, it is possible to get a customized plan for an antique car.
A Wide Range Of Discounts: State Farm offers discounts for simply having air bags. They also offer a discount for remaining under a certain number of miles per year.There also are discounts for having a clean driving record. There are special good driver discounts available from State Farm through the Drive Safe and Save Program.
Taking defensive driver or driver education courses can also lower your rates.There is a student discount program. State Farm has additional discounts for students who are away at school. You can also get extra discounts for having a high grade point average. There also are discounts for those who live in areas that are deemed to be lower risk.Discounts are available for having telematics. In addition, you get a discount for being an affinity member alum.
Many Plans To Choose From: Even if you don't get a customized plan, there are multiple standardized plans available.
High Quality Website: State Farm offers a convenient online login, and the website is designed to be exceptionally secure. This will ensure that your identity is not stolen. In addition, the State Farm website makes it possible to compare rates online.Quick Payouts: If you make a claim, State Farm will pay you quickly. State Farm will pay you faster than most other insurance companies.
Mobile Log In: The website is fully compatible with mobile devices. This makes it much easier to make a claim while at the accident site.
State Farm Is A Solidly Established Company: State Farm has been in business since 1922. This gives them a track record of nearly 100 years. They have offered auto insurance this whole time.
State Farm Is Not Just An Insurance Company: They are also a successful bank. This gives them an additional layer of financial stability that's uncommon in the insurance industry.
State Farm Cons
Complaints: A number of people have had negative experiences with State Farm. One common issue is that some people feel that the safe driver discount isn't accurately advertised.
Rates May Be Expensive Compared To Other Plans: While State Farm is known for offering cheap car insurance, this isn't always the case. In some regions, State Farm is one of the more expensive car insurance companies.
See Also: State Farm Vs Progressive Review: Which Insurance Is Worth Your Money?
Allstate Auto Insurance
Allstate is also well known for offering high quality car insurance. Here are some important facts about Allstate:
24/7 Customer Service: It's possible to reach someone from Allstate any time, and all of their representatives are extremely knowledgeable. In addition, representatives from Allstate are known for being exceptionally easy to talk to compared to other insurance companies.
Allstate's Online Services: While Allstate has local agents, it's possible to do all of your business with them online. It's even possible to check a claim's status on their website.
High Rating From A & M Best: A & M Best has given Allstate a rating of A+ for their ability to pay claims.
Allstate Pros
Online Security: The Allstate website is exceptionally secure, and a high level of encryption is used to protect your data.
Bundling Discounts: Allstate offers numerous types of insurance, and this gives you plenty of opportunities to take advantage of their bundling discounts. These discounts are often quite substantial.
Long Track Record: Allstate has been in business for more than 70 years. Throughout this period of time, they have provided excellent service to numerous clients.
Financial Stability: Allstate is an extremely stable company. They have been rated with an A from all major organizations that measure financial stability of companies, such as Standard and Poor's, Moody's Investor Services, and A & M Best.
Plenty Of Discounts Available: You can get a discount for having an anti-theft system installed on your vehicle. Furthermore, there is a discount available for having anti-lock brakes. If you have a passive restraint device, it's possible to get a discount of 10%.Discounts are also available for simply paying on time. There also is an Allstate discount for being a homeowner.You can also get a discount for taking a defensive driver course. If you sign up for the Allstate Drivewise program, you can be eligible for a discount of as much as 40%! Those who have a clean driving record when they sign up for Allstate may be eligible for the safe driver discount, and this discount can be as much as 5%. Those with teen drivers have the opportunity to get a discount if their teen completes the Teen Smart driver safety course.There also are several other safe driver discounts that are unique to Allstate. You can get the Premier discount if you go three or more years without a traffic ticket or accident. This discount is 22%. There also is the Premier plus discount, which is available if you go 60 months without a traffic ticket or accident. This discount is 35%.Seniors are eligible for a 10% discount from Allstate. Furthermore, if you are over the age of 55 and are retired, you're eligible for a 10% discount.There are discounts available for students who are away at college. Furthermore, students who show good academic performance can get a discount.Depending on the type of vehicle you have, it's possible that you could get a cheaper rate due to your car's make and model. There are discounts available for having a new vehicle. In order to get the new vehicle discount, your car must be under two years old. There also are discounts for economy and utility vehicles.

If you sign up for an online policy, there are several discounts available. The Allstate eSmart discount allows you to save as much as 10% on a policy. In addition, you can get a discount for having the bill automatically withdrawn from your bank account. There also are discounts available for paying your bill in full.

Those who sign on before the policy becomes effective also can get a discount. The early sign on discount is as much as 10%.
Allstate Cons
Not Known For Low Prices: Allstate isn't among the cheapest of insurance providers. In fact, Allstate is one of the more expensive car insurance providers in many areas.
Their Coverage Isn't The Best: Many insurance providers offer much more comprehensive coverage than Allstate. In fact, some people have complained that the coverage is somewhat skimpy.
See Also: Allstate vs Liberty Mutual [2022]: Which is Best?
What Are Some Alternatives To Allstate and State Farm?
Geico is also a popular insurance provider. Geico offers a high quality of coverage, and they have been reviewed well by clients. In addition, they offer a variety of policies, and this gives you the opportunity to get bundling discounts. Geico makes it easy to do business with them online, and they offer quality customer service.
Farmer's also offers high quality auto coverage, and they are a popular provider of car insurance. The company also offers a number of forms of insurance, and this gives you many opportunities for bundling discounts. Additionally, their rates are affordable and they offer quality customer service.
Progressive is another good choice for auto insurance. It is easy to do business with them online, and they offer the opportunity for a number of discounts. This includes a bundling discount, and there are many types of coverage that you can bundle with their auto insurance policies. Their website gives you the opportunity to do much of your business with them online. Progressive also offers 24/7 customer service and roadside assistance.
Allstate vs State Farm Summary
| | | |
| --- | --- | --- |
| | State Farm | Allstate |
| Bundling Discounts | Yes | Yes |
| Roadside Assistance | Yes | Yes |
| New Vehicle Discount | Yes, for vehicles made before 1991 | Yes |
| Customer Service | Very Good | Excellent |
| Online Services | Yes | Yes |
| A & M Best Rating | A++ | A+ |
Which Company Is Best?
Generally speaking, State Farm is better to do business with. Their coverage is of significantly higher quality. The rates of State Farm are generally lower than Allstate, and they offer a number of opportunities for discounts that Allstate doesn't. Also, State Farm has been rated significantly better by their clients.
However, there are circumstances when you may be better off with Allstate. Allstate appears to offer a higher quality of customer service than State Farm, and this can be important for some people. This is particularly likely to be the case if you are new to car insurance and don't know all the ins and outs of dealing with an insurance company.
Recommended Reads: