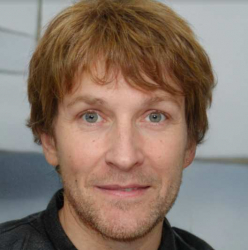 Latest posts by John Hughes
(see all)
One key component of leading a good life is staying healthy. Health is a function of many things, and at times, we cannot predict the medical conditions that will affect us. This way, it is essential to have the right medical coverage that takes care of the costs of getting quality healthcare from hospitals across the states.
Medical insurance is a complicated topic since it involves many things that can make it hard to choose the right one. In this piece, we will look at some of the fundamentals of medical insurance to help you find the best one in the market. Read on;
What is Medical Insurance?
Health insurance is a cover that pays for medical, surgical, prescription drugs, and some dental expenses incurred by an insured person. It can reimburse the insured for costs incurred while they were ill or pay for them directly. Most employers include this as a benefit to employees with premiums partially or fully paid by them.
It is not easy to pick a suitable medical insurance plan due to the complicated rules about the medical service providers in and out of their network, deductibles, co-pays, and other things. However, we will break all this jargon down to give you a simple view of these policies.
How Does Medical Insurance Work?
The basic principle behind medical insurance is that it helps protect your assets from the high cost of medical care. Without it, your life savings could be easily wiped out by a medical bill.
As it was mentioned, it is a complicated thing, and we will break down some of the terms you will come across in this piece to give you a better understanding of it.
Just as with any insurance policy, you enter into a contract with an insurance provider and pay regular premiums in exchange for coverage. Insurance providers have a network of medical service providers that will offer you medical care and then submit a claim to the insurance company. The insurance company then clears the claim. Levels of coverage vary widely, and it helps to know what yours covers to avoid any costly disappointments later.
1. Coinsurance
This is the shared cost between the insurance company and insured for specific medical coverage. It is often expressed as a ratio, where the insured pays a certain amount, and the insurance company pays the rest. The most common one you will find is 80/20, where the insurance company covers 80% of the costs, and you pay the balance.
It is prudent to remember the deductible, which comes into play when explaining what coinsurance is—for instance, assuming that you get a $2400 medical bill with a deductible of $400. Here, you need to subtract the deductible first and then calculate the amount you will be required to pay based on the coinsurance split. From our example, you will remain at $2000 as the outstanding bill, but based on the split, you will only have to pay $400 as the insurance company pays $1600.
2. Coordination of Benefits
This is where health insurance benefits are availed to a person from different coverages. The provider will assess the additional covers and then organize the payments with respect to that. This concept does not apply when there is a single source of health insurance.
To shed more light on this, we will give a typical scenario where coordination of benefits applies—assuming that you have a medical cover that pays a maximum of $1,000 for physiotherapy. Besides, you are also eligible for $500 under your partner's plan. Here, you are covered by two plans, and once you hit your ceiling, the provider can coordinate the benefits to ensure that you also benefit from your partner's cover.
Note that coordination of benefits does not result in any duplication of benefits. If your primary provider has 80/20 co-insurance and your secondary cover has no coinsurance, they will come in to pay the remaining 20%, and you won't have to pay anything. However, if both your primary and secondary covers have 80/20 coinsurance, the secondary cover won't pay the remaining 20% since it will duplicate benefits.
3. Copayment
This is an amount that the insured has to pay when they receive certain medical services. The health insurance terms and conditions will define these services but note that it does not apply to every service. This explains why you should go through the policy exhaustively to know the costs you have to pay fully and partially.
4. Deductible
This is the amount of money that the insured pays before the medical insurance starts to cover costs. They are an out-of-pocket expense that you should be prepared to meet. The higher the deductible, the lower your premiums since they reduce the amount of money the insurance will pay when you fall ill.
Note– In some instances, taking a high deductible health plan is an excellent way to save money on premiums, especially if you do not have any underlying conditions that will force you to use the policy frequently.
However, you are not expected to pay the deductible every time you use the cover. Once it is paid, it won't be applicable again after the new policy term. They can also vary between different coverage aspects of a medical cover; for instance, you will find someone with a $10 deductible on vision, $50 on dental, and none on medication.
5. Dual Coverage
This is where you are covered by two insurance providers or have a supplemental insurance plan for things that are not exhaustively covered by typical medical covers such as dental.
While two insurance companies can cover you, you will only be the primary enrollee for one of them. The primary provider comes into play when coordinating benefits as they will cater for the majority of the costs. However, some special circumstances have two insurance companies as the primary providers, and here, special considerations come into play to figure out how each insurer contributes to the overall cost.
Do I Need Medical Insurance?
Health insurance is not cheap as premiums can take up a lot of money from your pay every month. For this reason, most people wonder whether they can skip coverage and pay for medical expenses from their pockets, especially if they do not fall ill that often. It all makes sense, and they might be right in their own way, but what can make you take this cover?
To Protect Your Assets
Medical emergencies can be very costly. Even the healthiest people are susceptible to all kinds of medical emergencies, and you just never know when they will hit. If you go through the misfortune of having a medical emergency without insurance, you could find yourself with a massive amount of medical debt that might force you to liquidate your assets. Buying sufficient medical insurance cover will keep you protected from any medical emergencies that might force you to dip into your savings or liquidate your assets.
To Fight Lifestyle Diseases
Today, lifestyle diseases are on the rise, even in people who are less susceptible to them. Some of the contributing factors include modern lifestyle, stress, pollution, and unhealthy eating habits. To help combat and manage these diseases, it is imperative to have sufficient medical cover as they require continuous medical care. Investing in a medical plan early enough will expose you to advanced tests that can catch these illnesses early on and make it easier to handle them before it is too late.
To Protect Your Family
If you are the breadwinner for your family, it is essential to take medical cover and protect your family members. Consider your aging parents and children who depend on you to take care of their medical costs. The probability of someone falling ill increases when the people in your family increase and ensure that you have sufficient cover. This way, you won't stress about paying a lot of money for medical costs if one of them falls ill.
To Supplement Inadequate Coverage
If you have another insurance cover such as that provided by your employer, check to see what it covers. The chances are high that it offers basic protection that might still leave you exposed if you find yourself in a medical emergency. Here, you might be required to get an additional cover that supplements it and protects your family members.
To Counter Medical Inflation
Medical costs are not cheap, and they continue to increase with each passing day. This is due to the increased cost of training medical personnel and the use of medical technology. All these can put a strain on your finances if you are not well prepared to handle them. Having a medical cover will enable you to pay a regular premium and get all your medical costs covered when you fall sick.
Types of Medical Insurance
There are a few types of medical insurance policies based on the agreement between the insurance company and the insured. These policies are structured differently and define the kind of medical services the insured has access to.
1. Preferred Provider Organization (PPO)
This is a plan that contracts medical service providers such as clinics, hospitals, and doctors to provide services to subscribed clients at a reduced cost. This is the most common cover provided by employers, and it is closely related to Health Maintenance Organization plans, as it will be seen below.
In simple terms, a PPO is a managed care organization consisting of medical professionals and facilities. These professionals are under contract with the provider to give specific services to subscribers at a reduced fee. In return, the insurance company pays the PPO a fee to access their network of service providers. Both parties negotiate prices and schedules for services, which define the terms of the insurance policy.
You can access out of network care but at a higher cost. A standard fee is often put for out of network claims, and if the amount charged exceeds this, the coverage might not apply. PPO subscribers usually pay a copayment per provider visit and must pay the deductible before the cover bears the claim.
PPOs charge higher premiums since they require more resources to administer and manage. However, they offer flexibility compared to other plans since most PPO networks are vast, with providers in all cities and states.
Pros of PPOs
You do not have to select a primary care doctor
You can pick any service provider within the network
No referral is needed to see a specialist
More flexibility than other plans
Cons of PPOs
High premiums
High out of pocket expenses
You need to monitor in and out of network services to control cost
2. Health Maintenance Organization (HMOs)
This plan provides coverage by limiting member coverage to medical care provided through a network of health care providers contracted by the HMO. These limitations allow premiums to be lower than the traditional health insurance since patients are directed to these HMO members, among other restrictions.
The healthcare service providers under the HMO are paid a fee to offer services to the subscribers. This allows insured members to receive medical care, but this is limited to the doctors within the network. A few out of network services such as emergency care and dialysis can be covered under the HMO. In some cases, the insured persons are required to live within the HMO network to avoid going out of the network, as they might be required to pay from their pocket.
Besides the low premiums, HMOs have low or no deductibles. The organization charges a copayment amount for each clinical visit. These copays are very low, between $5 and $20 per service, making the plan affordable for many.
One key feature of an HMO plan is the primary care physician, who must be chosen by the insured from the start. This is usually the insured's first point of contact for all medical issues. You cannot visit any other health care provider without a referral from the PCP. However, there are some exceptions to this, and you can receive a few services without going through primary care physicians.
Pros of HMOs
Low premiums
Low deductibles and out of pocket expenses
Billing is streamlined and easier to understand
Easier to coordinate between service providers within the network
Cons of HMOs
Most of them are location specific
Limited access to health service providers
You need a referral from a primary care physician to access services
3. Point of Service (POS) Health insurance Plans
This is a hybrid medical insurance plan that borrows features from HMOs and PPOs. It represents a small share of the medical insurance market, as most providers are either HMO or PPO. It provides different benefits depending on whether the policyholder uses in-network or out-of-network health care providers.
One key feature of a POS health plan is that the policyholder has to pick an in-network primary care provider and get referrals from them if they need more services. Besides, it borrows a PPO feature where it offers coverage for out-of-network services, but the insured will have to pay more for it. The POS plan will pay more if the insured gets a referral from the PCP to an out-of-network service than if they go out on their own.
POS plans require the insured persons to make copayments, but they are very low for in-network services. They do not have deductibles for in-network services as well. Coverage is not limited to a specific location, which is a plus for those who travel frequently.
Pros of POS
Borrows features from PPOs and HMOs
No deductibles and low co-pays
Coverage flexibility
Cons of POS
Policy features can be confusing
High out of network costs
4. Exclusive Provider Organization
This medical insurance plan draws many similarities from HMOs in that you have to use the doctors and hospitals within the network. They typically cost less than HMO and PPO plans, but this comes with a few restrictions.
While you can go for a health service provider outside your network with the other plans, you cannot do this here as the insurance won't cover those costs. This might look like a downside to many, but it makes this plan suitable for those who do not make regular visits to medical care professionals and want to save money.
The good is that you do not have to get referrals from a primary care provider for specialist services, which removes a big hurdle if you know what you need and prefer to get it right away.
Some EPOs have a small deductible and flat copay fee that is manageable.
Pros of EPOs
Low premiums
No need for referrals within the specialist network
A reasonable amount of freedom to choose health care providers within the network
Cons of EPOs
No coverage for out of network specialists
5. Indemnity Health Insurance Plans
These plans are also known as "fee-for-service" and allow you to take control of your healthcare. Here, you can visit any healthcare service provider you wish, and the insurance company will pay a portion of the total charges.
You do not need any referral and can walk to any specialist you wish. While you might prefer to get most of your primary medical care from a single physician, the insurance company will not ask you to do it. These plans might require you to pay upfront for the service you receive and then file a claim with them for reimbursement.
You will also have to pay an annual deductible before the insurance comes into play. Once the deductible is met, the insurance company will pay your claims at a set percentage for the services received.
This plan is ideal for those who want a lot of freedom when picking specialists and do not want to go through the hassle of selecting a single primary care physician.
Pros of Indemnity Health Insurance
Freedom to pick a medical service provider of your choice
No need to choose a primary care provider
You can self-refer to specialists
Cons of Indemnity Health Insurance
No benefits of medical service provider network
6. Health Reimbursement Arrangements (HRAs)
This is a plan set by employers to cover the medical expenses of their employees. It reimburses employees for qualified medical expenses and sometimes, insurance premiums. The terms of an HRA vary from employer to employer.
An HRA is not an account where employees can withdraw funds and use them to pay medical expenses. Instead, they must incur the cost first and then have it reimbursed. It is possible to have reimbursement at the time of service, but this depends on whether the employer has an HRA card. HRAs have caps depending on employee pay grade, and once one depletes their allowance before the end of the year, they will be required to pay for their medical expenses from their pocket.
Pros of HRAs
Employees can use funds to buy their own medical insurance
Employers can control their medical insurance expenses
Cons of HRAs
Employers can exclude certain medical expenses.
Tips for Picking the Right Medical Insurance Cover
With all the information above, it does not get any easy when you are required to select a reliable medical insurance cover. However, we have prepared a few tips to guide you through the way and ensure that you land the right one.
What Do You Need?
This is the first question you should answer before you start shopping for medical insurance policies in the market. While it is not a simple question, it will help you get the right cover. Note that there is no perfect medical insurance cover as people have different needs. You should also strike the perfect balance between having enough cover and paying an affordable fee so that you get maximum value for money. Try and come up with a list of requirements that the ideal medical insurance cover will meet. A few things to consider are your beneficiaries, medical history, and financial situation, among others.
Flexibility is Key
This is a crucial feature of a health insurance plan, especially if you want to add new family members. Look at what happens when you add or remove family members, as you do not wish to lose any plan benefits, especially if a senior member covered in the plan passes on.
Read Through the Fine Print
All medical insurance policies have many terms and conditions that define the agreement between the insured and the insurance company. It is easy to get excited about a policy's perks and forget to check the fine print. Insurance companies are smart and will not include the disclaimers and limits blatantly, as this could scare clients away. However, they hide them deep in the terms and conditions where very few people bother to check. Look at things such as the waiting period clause, especially if you suffer from pre-existing diseases. Check for the copayment clause and see how much you will be required to pay from your pocket.
Find a Reliable Insurance Company
The internet is a great avenue to compare and contrast what various insurance companies offer and select the best medical coverage. However, look at the insurance company and what defines them to establish whether you are comfortable taking up cover with them. Some companies have excellent policies but have a history of frustrating clients seeking reimbursements. Friction between processes can be critical with medical insurance as your health can quickly deteriorate while you await approvals from these companies. Look at reviews on the internet from people who have bought insurance from these companies and see what they have to say. Pay attention to the negative reviews, and see if you can notice any trends. From here, you will have a better idea of what you are signing up for by buying insurance from a specific company.
Talk to an Expert
In some cases, all the medical insurance jargon might not make sense to you, which is expected. Here, do not take any chances with decisions and talk to an expert to guide you. This person will ask you the right questions and recommend the best medical insurance cover for you. They will explain the fine print in simple terms and explain what you are signing up to avoid any disappointments later on. They will also give their insight on various insurance companies based on their experience and recommend the best one for the specific type of medical insurance that suits you.
Frequently Asked Questions
Question: What should I look for when buying health insurance?
Answer: You should understand the top features to look for in a medical insurance cover as these are what define the best one for you. While this piece contains a lot of information regarding health insurance, having a few pointers can help you settle on a suitable cover fast. The top things to look for in health insurance are premiums, out-of-pocket costs, prescription drug coverage, health savings account eligibility, networks, and available perks and benefits.
Question: How do I find out what my medical insurance covers?
Answer: The summary of benefits and coverage is included in the terms and conditions you sign up for when taking medical insurance. All plans have this section and ensure that you go through them to get a clear idea of what the insurance covers.
Question: What is the bin number on an insurance card?
Answer: BIN is an acronym for a bank identification number, and it is a six-digit number on your card that links the card to your health insurance provider. BINs are run on a computer database to give the service provider a clear picture of which health insurance provider is to get the claim for your prescription.
Question: How can I survive without health insurance?
Answer: Not everyone takes health insurance, and as much as it might sound risky, a good percentage of the population do it. To survive without medical cover, you will need to take care of a few things to ensure that health bills do not wipe your assets. First, set a budget for medical emergencies and be proactive when it comes to healthcare. You can consider alternatives to health insurance and lead a healthy lifestyle to reduce the chances of falling ill. Note that these tips are not guaranteed to get you by without health insurance but can help you get out of a sticky situation while you plan to get health insurance.
Conclusion
Medical insurance is a critical part of our lives, and if you do not have one, do not wait any longer. We can work and provide for our dependents better if we are in good health, and the best way to secure this is by taking a medical cover. There are various options to pick from and multiple providers to choose from, but you are guaranteed to get one to take care of your needs exhaustively. Leverage the internet and look at what the top service providers have in store to get an idea of how much you might be required to pay for a good cover. Talk to an expert to get more insight into the world of medical insurance and how to maneuver through the multiple options in the market today. You never understand the essence of medical insurance until you are caught in a medical emergency and don't have one. Do not wait for disaster to strike and compromise your financial wellbeing and take up medical cover today.
Recommended Reads: