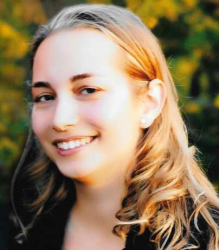 Latest posts by Julie Thompson
(see all)
Purchasing life insurance shouldn't be rocket science. Ladder Life Insurance makes securing a term life insurance policy easy to understand and provides instant decisions.
Once an online application is approved, users have access to transparent pricing right away. If a medical exam is requested, you can schedule it at your convenience at no cost to you.
Ladder's claim to fame is its simplicity in modifying an existing term insurance policy. Customers can adjust their life insurance by "laddering".
This dynamic life insurance can be scaled up by applying for more coverage or paired down by reducing or canceling your current policy with only a few clicks.
You won't have to speak with a representative, fill out paperwork, or pay any penalty fees. Plus, all of Ladder's agents are salaried employees so you can feel comfortable knowing your coverage has not been "marked up" or provides more than you need.
While Ladder Life Insurance does not have the cheapest term policy, it does provide features that are worth the slight uptick in cost. Check out our in-depth look at Ladder below to determine if it's the right choice for you.
What is Ladder Life Insurance?
Ladder Life Insurance works by filling out an online application for term life insurance. The platform provides term life insurance for people between the ages of 20 and 60.
Once the application has been completed, Ladder will instantly approve or deny your application. If approved, you will have access to affordable insurance plans. Choose the one that best fits your needs. There are no hidden fees so the price you see is the price you pay.
The term of your policy is determined by your age when you fill out the application. Your policy term length cannot exceed 70 minus your current age.
40 years old, 30-year term
45 years old, 25-year term
50 years old, 20-year term
55 years old, 15-year term
60 years old, 10-year term
Ladder Life Insurance has a policy range of $100,000 to $8,000,000. Eight million is a significant amount and can be purchased without a medical exam if you qualify.
Most online term insurance companies require a medical exam when a policy request is over $1,000,000 so this is a huge advantage if a high dollar policy is your goal.
Even if you are required to submit a medical exam before Ladder will approve your policy, you are still required to pay the first month's premium. This allows Ladder to provide you with temporary coverage and full benefits.
For example, if you pass away between submitting the application and receiving the underwriting approval decision, Ladder will still pay your beneficiaries. If your application is denied, your premium will be refunded and you will not receive any additional benefits.
Ladder's Key to Success
Approved users can Ladder Up by increasing your policy's value or extending your term of coverage. Ladder makes it easy to increase your policy by managing your existing plan online. If you Ladder Up, you can keep your same plan. Other term insurance companies require you to cancel your policy and create another if you want to make any additions.
You can also Ladder Down if you want to decrease your policy value or simply save money month to month.
All Ladder Life Insurance policies are issued by Fidelity Security Life Insurance Company® Kansas City, MO (rated A) and Allianz Life Insurance Company of New York (rated A+).
Ladder Life Insurance History
Ladder Life Insurance was founded in 2015 and offers term life insurance to people ages 20 to 60. Ladder's term life insurance is available in all 50 states including Washington D.C.
In 2020, Ladder expanded its partnerships to include SoFi and NetLaw. Members of SoFi and Ladder can create wills for free.
Pros
Easy online application
Instant approvals
Online account management
No medical exam for some applicants
Up to $8 million in coverage
Ladder Up or Ladder Down coverage without creating a new policy
Cons
No riders or waivers to modify the policy
Not for people over 60
No whole term option
Client complaints are high
Lack of educational resources
U.S. resident for at least 2 years
No decreasing term, annual renewable term, or permanent policies
Policies only in term increments of 10, 15, 20, 25, or 30 years
Pricing
If you are purchasing a smaller life insurance policy (under $1,000,000), Ladder Life Insurance's rates are similar or worse than its competition. However, once you break the one million mark, Ladder has competitive pricing and also offers most customers approval without a medical exam.
Pricing is based on age, gender, and a host of other factors including how much coverage is needed. Once an application is filled out and approved, Ladder will provide you with affordable coverage options (no hidden fees). You will be able to accept or deny the offer.
According to the website, pricing starts at $27 per month based on a 20-year-old male.
See Also: Survivor Benefit Plan vs Life Insurance: Which is Best?
Features
Online Application
Filling out Ladder's application takes less than 10 minutes and once finished you will receive an instant decision. Ladder Life Insurance will give you one of three options: approval, denial, or request for a medical exam (Ladder pays for your medical exam and it can be completed at home or work).
Insurance Calculator
Fill out a short form to see how much life insurance you need. Ladder uses your expenses and lifestyle requirements to calculate an accurate policy.
Ladder For Advisors
Ladder has partnered with financial advisors to share Ladder Life Insurance with their clients. Financial advisors are used to their clients editing investments as their needs change, so Ladder is a perfect partner.
Since choosing life insurance can be overwhelming, providing it as an add-on to investing can be an easy way for people to take the time to sign-up, ask questions, and adjust their life insurance policy as they pay off debt or need more coverage.
Ladder APIs
Ladder created an API platform to partner with organizations that would benefit from adding Ladder services to their current financial and life task planning.
The Ladder Life Insurance API can integrate with investment platforms, health and wellness, benefits coordinators, and more. While customers are working with these services, they can also check life insurance off the list.
Affiliate Program
Ladder has a lucrative affiliate program if you have friends, family, or customers that are interested in getting a term life insurance quote.
Once your referral requests a quote, you will receive $50 or $25 depending on the state you live in (each state has different referral laws). You also must be a U.S. resident to receive referral dollars.
No referrals: residents of Louisiana, Mississippi, Montana, New Mexico, New York, Washington, and West Virginia
$25 referrals: residents of Alaska, Iowa, Maine, New Hampshire, Pennsylvania, Tennessee, and Virginia
All other states will receive $50 for each referral. If you qualify for paid referrals, you will receive a maximum of $1,000.
You do not have to be a customer of Ladder Life Insurance to use an affiliate link. You will receive all referral payments via PayPal in approximately 1-3 weeks.
Ladder offers three options for affiliate integration:
1. You can add a custom link to your website including a direct link to Ladder's insurance calculator, policy application, or homepage.
2. You can also embed an insurance quote widget on your site. Once the basic questions are filled out, the applicant will be taken to Ladder's website to complete the application process.
3. Use Ladder's API to customize how you offer Ladder's services to your customers.
Ladder @ Work
While most life insurance policies expire when an employee leaves the workplace, a Ladder policy stays with your employee no matter where they work.
It's a win-win. Businesses can provide employees an avenue for a necessary benefit without administration costs and employees can manage and keep the same term life insurance policy throughout their career.
Plus, rates are locked in so your employee's coverage cost never changes (even due to aging or health issues). And employees have the option to try Ladder Life Insurance for 30 days, a money-back guarantee is included.
Customer Service
Ladder provides an online help section via their website. You can also send an email with detailed information about your question. Plus, live chat with an agent during business hours (Mon-Fri: 8 am to 5 pm PST).
If you have questions, always ask before you start a new policy. Ladder agents do not work on commission so you won't have to worry about any hard sales or paying for additional insurance you do not need.
Security
Personal information collected by Ladder is safeguarded by the company as "commercially reasonable administrative, physical, and technical" ways to prevent fraud or loss. Ladder is committed to notifying users of any data breach or down-time in service.
See Also: Life Insurance Portability vs Conversion: Which is Best for You?
Alternatives
The following alternatives to Ladder Life insurance all provide term insurance and have an online presence.
Bestow
Pros
Easy application
Policies for $16+ per month
Cons
Not as many policy options
Term policy: 10-year, 20-year
Maximum insurance: $1,000,000
Ethos
Pros
Get approved in as little as 10 minutes
One product, no upsells
Cons
A medical exam may be required
Not available in New York
Term policy: 10-year to 30-year
Maximum insurance: $1,000,000 (without medical exam, up to $10,000,000 with medical exam)
Fabric
Pros
High Trustpilot and BBB reviews
Online chat support
Cons
Not available in New York or Montana
More expensive than competitors
Term policy: 5-year, 10-year, or 15-year
Maximum insurance: $5,000,000
Haven Life
Pros
Online rate estimation
Instant decisions
Cons
If a medical exam is required, the decision is within 7-10 days
Term policy:
Maximum insurance: $3,000,000 (up to age 59), $1,000,000 (ages 60-64)
See Also: Index Life Insurance vs 401(k): Which Is Best For You?
FAQs
Question: What is term life insurance?
Answer: Term life insurance simply provides coverage for the length of time your policy is for. Terms can be 10, 15, 20, 25, or 30 years.
The advantage of term life insurance is lower cost and fixed premiums. Term life insurance is generally 3-10x cheaper than whole life insurance and monthly premiums have a fixed cost so the price never increases.
The disadvantage is that your beneficiary will only receive a payout if you pass away during the term. If the term has expired no payout will be issued.
Question: Is my life insurance through work enough?
Answer: Most employees only receive a fraction to 1-2 times their salary through their workplace. Depending on your lifestyle and debt obligations you may need much more than what your workplace offers. Plus, if you change jobs, most likely the life insurance coverage won't move with you.
Question: How much coverage should I get?
Answer: Coverage will vary from person to person. You should consider how much debt you have, any existing life insurance you have, savings, and the amount of financial support you would like your beneficiaries to receive if you pass away.
Ladder Life Insurance has a helpful calculator to help you get the right amount of coverage. Licensed professionals are also available to answer any questions via chat (they are not on commission so it should not be a hard sales pitch).
Ladder allows you to decrease and increase your plan as your needs change.
Question: What length term is right for me?
Answer: When choosing the term length of insurance, you should consider the following factors:
Current age
How long you have until you pay off your mortgage
When your last child will graduate from college
When you plan to retire (or your partner retires)
How much savings you have
The monthly cost of insurance (shorter term is less expensive than longer-term)
Question: What's unique about Ladder's approach?
Answer: Ladder provides term insurance seekers with an easy to use the online application with instant decision. You can have immediate term insurance in a matter of minutes instead of a matter of months like most insurance companies. With a one product catalog, Ladder simplifies term insurance which can save you time and money.
The concept of 'Ladder' regarding your policy allows you to receive more coverage or downgrade your coverage depending on your life situation. For example, if you pay off your mortgage, you can decrease coverage and save on your monthly bill.
Licensed insurance professionals at Ladder are salaried employees. Unlike commissioned agents, Ladder employees will answer all of your questions without trying to sell you a more expensive policy.
Final Thoughts About Ladder Life Insurance
Ladder Life Insurance provides reliable term life insurance for ages 20-60. While those with smaller term policies may find a price better elsewhere, people seeking insurance policies of $1 million or more will find Ladder's pricing competitive.
Plus, unlike competitors, Ladder can provide large sum policies without a medical exam (must qualify through the online application).
If you have been procrastinating regarding securing a term policy, Ladder makes it easy to cross it off your list. Available in all 50 states including Washington D.C., an online application that takes under 10 minutes, and instant decisions, you have nothing to lose.
Once approved, you will have access to transparent pricing to decide if Ladder is right for you. Ladder Life Insurance has a 30-day money-back guarantee so you have some wiggle room to cancel if necessary.
Need to scale up or decrease your term policy? Whether your debt to income ratio has changed or you simply need to cut monthly costs, Ladder Life Insurance allows you to modify your policy without canceling and starting over. Simply modify the plan in your online account.
This feature alone can save you countless hours talking with customer service or wondering if your plan has been modified correctly.
Recommended Reads: