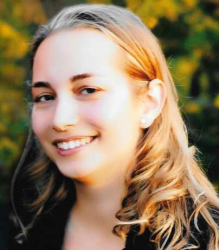 Latest posts by Julie Thompson
(see all)
GEICO vs. State Farm is the two top auto insurance companies in the U.S. Both offer exceptional customer service, bundling options, and a large variety of discounts.
If you are having a difficult time choosing between the two, it's completely understandable. Selecting an insurance company can seem impossible. However, I've narrowed down the features, discounts, and pros and cons to cut through the fine print and help you make an informed decision.
Take a look below to see if Geico vs. State Farm can provide a solution for your insurance needs.
Main Differences Geico vs State Farm
The Main Differences Between Geico and State Farm are:
GEICO offers better monthly premiums for drivers with bad credit compared to State Farm.
If you have a high-dollar at-fault accident, DUI/DWI, reckless driving, or speeding ticket on your record, you will pay less with GEICO than State Farm.
Teen drivers will pay less with GEICO compared with State Farm.
GEICO has an auto discount for an anti-lock brake system, whereas State Farm does not.
State Farm has an auto discount for a student away at school and driver training, whereas GEICO does not.
GEICO has a military and federal employee discount, whereas State Farm does not.
GEICO offers accident forgiveness, whereas State Farm does not.
GEICO sells insurance direct-to-consumer, whereas State Farm sells insurance through agents.
Similarities
Available in all 50 states
Discounts for multi-policy
Discounts based on driving habits
Good student discount
Discount for airbags, anti-theft devices
High J.D. Power rankings
High customer satisfaction ratings
Coverage for boat, condo, motorcycle, R.V., and mobile home
Comprehensive roadside assistance
Mobile app
Rideshare policy add-on
About GEICO
Leo and Lillian Goodwin in 1936 founded GEICO. Warren Buffett, the legendary investor, purchased his first GEICO stock in the early 50s. By the late 50s, GEICO has exponentially grown and opened its headquarters in Chevy Chase, MD.
GEICO passed the million policy mark by 1964 and in 1980 added 24/7/365 customer service. In addition, GEICO introduced the Gecko mascot to the public in 1999.
Currently, GEICO is the 2nd largest auto insurer, only second to State Farm in policyholders.
GEICO Pros
High customer satisfaction ratings
A large variety of discounts, most people qualify for multiple discounts
Robust mobile app and comprehensive website
Accident forgiveness
File a claim by phone, web, or app
Rideshare policy
GEICO Cons
Home, renters, etc. insurance is only available through third-party partners
It can be hard to locate local agents
Gap insurance is not available
See Also: Liberty Mutual vs GEICO: Which Insurance Company is Best?
About State Farm
State Farm was founded in 1922 by a retired farmer named George Jacob "G.J." The company initially only offered auto insurance. However, it now offers over 100 products and services. It is currently the most prominent home insurance company in American (holding over 18% of the market share). Its member policyholders own State Farm.
State Farm Pros
State Farm offers a wide range of property insurance options, including small businesses, farms, ranches, and manufactured homes.
The mobile app is available with multiple features such as finding an agent, paying your bill, and claims tracking.
An online quoting system provides quotes and replacement cost calculators.
State Farm insures pets based on their individual bite history, not on the breed.
Flood and earthquake coverage is available in some states.
Lower car insurance rates for all age groups
A large variety of discounts, many qualify for more than one discount
Higher than average coverage for rental car and travel expenses.
Rideshare coverage
State Farm Cons
An online system to match you with an agent sometimes doesn't consider your location (it may not be the agent closest to your home).
The online quoting system doesn't always work for mobile users.
Fewer options for home policy deductibles compared with competitors.
See Also: Liberty Mutual vs State Farm: Which Insurance Provider is Right for You?
Essential Features of Each Company
GEICO
GEICO offers home and auto coverage and insurance for renters, motorcycles, boats, classic cars, commercial, rideshare, and umbrella.
Home
GEICO's home and renter insurance are through third-party companies. You won't know which company you have been paired with until you receive your quote. If you prefer to pair your home and auto directly with an insurance company, State Farm does not use partner companies for its insurance policies.
Optional Coverage
Since GEICO works with multiple third-party carriers regarding home and renter insurance, the optional coverage features may vary from company to company. However, GEICO is available in all 50 states, so bundling home and auto is easy.
Discounts
Discounts will vary depending on the third-party partner you work with. For example, home security systems and smoke detectors are a typical discount across partner networks.
Auto
Optional Coverage
Rideshare – If you drive for a rideshare or delivery company (Uber, Lyft, Instacart, etc.), you will need a policy that protects you for business and personal use. Check with GEICO when applying. This particular coverage is not available in all 50 states.
Mechanical breakdown – If your car is under 15 months old and has less than 15,000 miles, you can choose to add this optional coverage. You can renew this coverage yearly for up to 7 years or 100,000 miles. The policy does not include everyday wear and tear. A $250 deductible is collected each time you use this coverage.
Discounts
Accident Prevention Course
Active or retired federal employee
Advanced safety features (anti-lock brakes, adaptive headlights, anti-theft devices)
Affiliations (business, alumni, professional)
Bundling home and auto
DriveEasy app (available in Connecticut, Illinois, Oregon, Pennsylvania, and Wisconsin)
Multiple cars
New car (3 years or more recent)
No accidents (5 years)
Student (good grades, full-time student)
Using seat belts
U.S. military
Customer Satisfaction Rating
GEICO has an above-average customer satisfaction rating for auto claims and a higher than average customer satisfaction rating for home insurance.
Customer service phone number: 800-207-7847
Claim phone number: 800-841-3000
Technology
Use GEICO's website to help you get insurance quotes, make a payment or submit a claim. In addition, a helpful gas widget tracks the cheapest gas when you are close to home or traveling.
GEICO's mobile app is a one-stop-shop offering users quick access to their insurance card, policy, and billing. You can also pay your bill, submit a claim, and chat via text with a qualified agent. In addition, use the chat feature for roadside assistance, track auto maintenance, or find parking.
GEICO has its voice assistant, Kate, located within the GEICO Android and iOS app. Kate can answer common insurance FAQs and provide general policy information.
GEICO can be linked with your Google Assistant or Amazon Alexa for simple insurance tasks for convenience while at home.
State Farm
State Farm sells policies for home, auto, life, umbrella, and more. The insurance company is available in all 50 states, including Washington, D.C., and provides a network of nearly 20,000 agents.
Home
State Farm offers a standard homeowner policy complete with liability for other people's accidents on your property and personal property coverage. In addition, several add-ons are available at an additional charge to personalize your coverage.
Available add-ons:
Cyber attack coverage
Identity theft coverage
Earthquake coverage
In-home child or adult care liability coverage (or for those in certain occupations such as nursing)
Replacement of a damaged water heater, air conditioner, or heating unit with a more energy-efficient model
Sewers or drains backup coverage
Structural coverage for items located outside the premises of your home
Coverage for homes that are used as rentals more than 30 nights a year
Liability coverage personal injury claims
Damaged underground utility lines
Breakdown coverage of furnaces and air conditioning units
Coverage for theft, vandalism, or broken glass if your home is left vacant more than 30 days
Building codes or zoning laws cost coverage
New home coverage while under construction, including theft of building materials and liability in a temporary home
Incidental business coverage for remote workers
HOA coverage for your portion of a loss that affects all members
Liability coverage for the damage created by a water bed (that affects other people's property)
Discounts
State Farm has fewer discounts for home insurance than auto, and home insurance discounts can vary for the state. Home insurance discounts include:
Impact-resistant roofing material
Multiple line discount
Home monitoring system
Auto
Drive Safe & Save – A program that monitors your driving for an up to 30% discount. State Farm will monitor your acceleration and braking and consider factors such as time of day and speed. The availability of this program may vary.
The Steer Clear Driver Program – Drivers under 25 can qualify for this discount program that offers a driver online training refresher course available through an agent, website, or mobile app. In addition to completing the course, you must also have a clean driving record (no at-fault accidents or moving violations) for the past three years.
Rideshare insurance – If you drive for a rideshare service like Uber or Lyft, State Farm has a policy covering both ridesharing and personal driving. However, rideshare insurance is currently not available in all states.
Rental car and travel expenses coverage – If you frequently travel more than fifty miles away from your home with your car, State Farm has the best auto coverage for you. The extensive range will not only pay for a rental car your vehicle is repaired from a collision, but it will also cover your meals, transportation, and lodging (when 50 miles from home). However, availability varies by state, and you will need to be enrolled in comprehensive or collision coverage to qualify for this coverage.
Discounts
Accident-free discount
Good driving discount
Multiple auto discount
Multiple line discount
Driver safety course discount (Drive Safe & Save)
Student away at school discount
Discount for drivers under 25 who complete a driving training refresher course (Steer Clear Driver Program)
Good student discount
Vehicle safety discount
Passive restraint discount
Anti-theft device discount
Customer Satisfaction Rating
State Farm ranks above average for both auto insurance premiums and auto insurance claims satisfaction. State Farm also ranks above average regarding home policies and claim satisfaction.
Customer service phone number: 800-782-8332
Claim phone number: 800-732-5246
Technology
State Farm's website provides all of the necessary tools you need to use your insurance to the full extent. The website has intuitive navigation, can help you find a local agent, manage a claim, get a quote, and purchase a policy online.
State Farm has three mobile apps. First, it provides the central hub app to view an electronic insurance card and policy information. You can also use the app to get a quote, submit a claim, view claim status, and find an ATM.
State Farm's secondary apps represent specific discount programs, Steer Clear programs (drivers under twenty-five), and Drive Safe & Save program that monitors your driving.
What Are Some Alternatives to GEICO and State Farm?
Liberty Mutual – Best for Discounts
Pros
A large variety of coverage offered
Good discounts that many can qualify for
Advanced digital tools
Cons
More than average complaints
customer satisfaction is less than desirable
Progressive – Best for Customer Service
Pros
Multi-policy discount
HomeQuote Explorer (an automatic tool that compares coverage with multiple providers)
Online chat tool for quick customer service questions
Cons
Exterior home inspection is required to add a home policy (homes with older roofs, etc., may not qualify)
Depending on the claim, a third-party underwriter may be helping you and not Progressive themselves
Allstate – Best for Coverage Options
Pros
Rate Guard helps (no rate increases even with the claim)
Claims-Free Reward (discount available if you haven't filed any claims during your previous policy period)
Life insurance options
Cons
Low customer satisfaction rating
Not advised for people that need high personal property coverage
Loss of Use coverage is capped at a set percentage of the home cost (may not cover a rebuild)
USAA – Best for Military
Pros
High customer service ratings
Banking and investing services
User complaints are minimal
Cons
Only available for active military, veterans, and their families
Less affordable than competitors
See Also: Liberty Mutual vs USAA: Which Insurance Is Best?
FAQs
Question: Which car insurance is better: Geico or State Farm?
Answer: GEICO offers better pricing for users with low credit scores (579 or less) and excellent credit scores (800+). Clients with excellent credit should expect nearly $200 savings when switching from State Farm to GEICO.
Question: Why is GEICO so cheap?
Answer: GEICO offers a large variety of discounts in which many users qualify for more than one. Also, GEICO sells insurance directly to consumers saving any middlemen costs.
 
Question: Is GEICO good insurance?
Answer: GEICO is highly regarded in the insurance industry for its availability in all 50 states, variety of discounts, comprehensive coverage, and low rates.
Question: Does GEICO use your credit score?
Answer: GEICO will pull your credit score if it is permitted by law. For example, using your credit to set auto insurance rates is illegal in California, Hawaii, Massachusetts, and Michigan.

However, the insurance carrier states that checking your credit score for rates, etc., does not affect your score and will not raise or lower it in the process.
 
Question: How do I get GEICO to lower my interest rate?
Answer: If you are looking to lower the cost of your car insurance, there are several actions you can take to save some green, including:

1. Look over GEICO's available discounts
2. Lower your coverage
3. Use a higher deductible
4. Clean up your driving record
5. Drive less
6. Install safety devices
7. Improve your credit score
8. Move locations
GEICO vs State Farm: Which one is Superior?
If you are looking for the lowest cost only and less than perfect credit, GEICO will most likely be the cheaper option over State Farm. GEICO offers better rates for teens and a discount for military and federal employees. Accident forgiveness is a valued GEICO feature that is handy if you don't typically file many claims.
However, State Farm does have its perks. For example, State Farm offers various home types and high replacement coverage for home and personal property. It also provides discounts for monitoring your driving, rideshare insurance, and travel expenses coverage if you are more than 50 miles away from home and a collision occurs.
Recommended Reads: