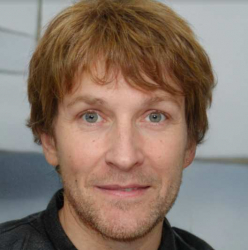 Latest posts by John Hughes
(see all)
Owning a home is no mean feat. People pay mortgages for many years to finally own their place. Homes cost a lot of money, and it is terrible to see such a massive investment wiped away in one day. A home is a fixed asset but still susceptible to several hazards.
Anyone who owns a home understands that it is a necessary evil that gives you peace of mind in times of crisis. Banks will persuade you to buy home insurance, but this should no longer be the case once you understand what a home insurance policy covers and why it is vital.
In this piece, we will break down home insurance and help you understand why you need it and how it can come in handy.
Read on;
What is Homeowners Insurance?
This is property insurance meant to give financial relief if a covered event damages your home, property, or personal belongings. In some cases, it can pay for injuries and damages to another entity obtained on your property.
The law does not require you to take homeowner's insurance, but mortgage lenders will ask you to take it to protect the investment. Regardless, home insurance is a wise buy since it gives you both property and liability protection.
How Does Home Insurance Work?
Home insurance is not any different from any other insurance policy, and the underlying principles still hold. Here, you get into an agreement with an insurance company to cover your property and belongings against damages from certain events in exchange for regular premiums.
Most home insurance policies are multiline policies covering both damages to your property and belongings, plus liability. The premium is determined based on the replacement cost of the house and its contents.
Depending on the terms and conditions, the policy can cover expenses such as staying in a hotel or renting an apartment while the home is being renovated.
See also:Liberty Mutual vs USAA: Which Insurance Is Best?
Why Do You Need Home Insurance?
In this age, people are steering away from recurring expenses that deduct a lot of money from their paychecks every month.
As a result, many do not understand why they should take up home insurance and pay a premium every month. However, home insurance's essence can be summed up in three distinct points that explain what home insurance offers. They include;
1. Protects your valuable Asset
For many, their home is their most valuable asset. The price of homes is increasing with each passing day, and it takes years to own one finally.
The last thing any homeowner would want is to see their asset taken away from them with no means of return. The only way to be sure of this is by taking good homeowner's insurance to protect your asset from a wide variety of hazards.
A home insurance cover will take care of the costs associated with rebuilding the home's structure and get you a place to stay in if your house is damaged by storms, floods, fire, earthquakes, and malicious damage, among others.
2. Replaces your personal belongings
It is easy to focus on your home's value and forget about the belongings inside. Most people buy home items over time, and you cannot get a clear picture of their worth. A good home insurance policy will cover all the things in your house and replace them in the event of a hazard.
3. Gives you liability coverage
Liability coverage is an essential aspect of home insurance. As much as you might be careful, you never know when someone will get hurt on your property.
Such lawsuits can involve huge sums of money, and you do not want to be on the wrong side of one. A home insurance policy will cover you from any liability tied to your property and give you the desired peace of mind.
4. Accommodation while your home is being repaired
While this is unlikely, it is not out of the picture to find yourself forced out of your home for some time. If you have a family, it can be hard and costly to get accommodation during this period. A homeowner's insurance can take care of your additional living expenses.
This clause reimburses you for rent, hotel rooms, restaurant meals, and other costs associated with living outside your house. Note that policies impose strict limits on these benefits, and do not be tempted to go for the five-star hotels that would cost a lot of money.
Types of Homeowners Insurance
We have a wide variety of homeowner's insurance based on the level of coverage. They include;
1. HO-1
This is the most basic form of homeowner's insurance. It only coveqrs the home's structure and does not compensate for personal property, liability, or any additional expenses. Due to the limits in terms of coverage, this policy is not popular among many homeowners.
HO-1 cover is a listed perils policy, which means that it only covers your home against certain events, which include;
Explosions
Damage from vehicles
Theft
Vandalism
Volcanic eruption
Smoke
Riots
2. HO-2
This is the next level of coverage available to homeowners. It covers your home and personal belongings. It does not cover liability. Most HO-2 policies will cover your belongings regardless of where they are, but they are not very common since they omit liability.
Just as it is with HO-1 policies, HO-2 policies are a named perils policy, and they cover your home and personal items from the ones covered by an HO-1 insurance policy. Besides, an HO-2 policy will cover a few additional perils;
Damage from falling objects
Weight from snow or ice
Damage from overcurrent and certain electrical elements
Freezing of pipes and heating from air conditioning systems
Tearing and cracking from household items
Accidental discharge of water and steam in the house
3. HO-3
This is the most common type of homeowner's insurance policy as it provides just enough coverage for your house. It covers your home, personal property, liability, additional living expenses, and medical payments. Most mortgage lenders will require you to have a minimum of an H0-3 coverage when you take a home loan.
One perk of the H0-3 coverage is that it gives open-perils protection for your home structure, which guarantees compensation unless the hazard falls within the list of exceptions. This does not apply to personal possessions as they are only covered for in specific scenarios.
Some of the policy exclusions for your home include;
Foundation issues
Defensive construction
Wear and tear
Floods
Earth movement
Government actions
Since your personal property is covered under a "listed perils" basis, some of the circumstances that are covered include;
Snow damage
Hail
Riots
Freezing pipes
Smoke
Theft
Vandalism
8/Water heater damage
4. HO-4
This type of policy is also known as standard renter's insurance. It covers personal property and gives liability coverage as well. The policy does not cover the house's structure since renters do not own the places they live in. Some bumped up policies will cover living expenses, such as food and hotel bills if you are forced to move out temporarily.
An HO-4 policy is a listed perils policy that covers you from the following events;
Snow damage
Electrical current damage
Explosion
Falling objects
Lightning
Fire
Riots
Smoke
Water damage from pipes and HVAC systems
See also: Does Renters Insurance Cover Broken Windows?
5. HO-5
If you are looking for an elite home insurance policy, this is it. This is the most comprehensive home insurance cover that will take care of just about all damages to your house from a wide variety of events.
It covers your home, personal belongings, liability, extra living expenses, and medical payments, among others. This policy has an option for additional limits to protect valuables such as jewelry.
Experts recommend this policy to people with high-value items. It costs more since it is the gold standard for home insurance policies and might not make sense for everyone, but it is worth it for people with valuable items.
Here, both your home and belongings are covered under an open perils basis, which shows that it will protect you from anything not explicitly excluded in the policy. Some everyday things that are excluded are;
Earth movement
Intentional loss
Government action
Mold
Nuclear hazards
War
Pets
Vandalism on vacant properties
One advantage of these plans is that the fact that it is an open peril means that it is easier to file a claim since you do not have to prove that a specific event caused the damage.
6. H0-6
This is a policy specific to condominiums. It works like any other home insurance cover, and it covers damages to your condominium, personal liability, and extra living expenses.
Since condo owners only possess a single unit in the whole building, the managing entity has to take up additional insurance to cover common areas and grounds that are not owned by any individual. Condo owners can contribute to paying for this extra insurance cover in the form of condo fees.
Condo insurance is a listed perils cover that offers protection for;
Fire
Lightning
Explosions
Riots
Vandalism
Theft
Hail
7. HO-7
This class of home insurance covers mobile homes. It is more like a comprehensive policy that applies to RVs, modular homes, and trailers. It gives cover for your home's structure, personal property, liability, and extra living expenses.
The exterior of your house is under an open hazards policy, which means that anything that is not listed as an exception will be covered.
However, your items will be covered under a named perils policy, which includes circumstances such as;
Explosions
Fire
Lightning
Riots
Smoke
Theft
Vandalism
8. HO-8
This is the last type of insurance policy, and it is secluded for antique homes that are hard to replace. This class includes unique structures and historical landmarks that cannot be rebuilt using modern-day methods. If it will cost more to rebuild your home than its actual value, this is the insurance cover for you.
This policy includes cover for the structure, personal property, liability, and extra living expenses. Note that the structure and personal belongings are covered under a listed hazards policy that entails specific events.
The types of home insurance available to you have been broken down, and from here, you should have an idea of the most suitable one for you.
Note that insurance companies do not follow these classes strictly and will add a few features to some of the covers to make them more suitable to customer needs. However, the underlying principles still hold, and the prices of the premiums you will be required to pay will be directly proportional to the level of cover you will get.
However, choosing the best homeowners insurance goes beyond picking a specific type, as there are a few things you need to get right.
How Are Home Insurance Premium Rates Calculated?
One of the main reasons why people skip home insurance is the cost of taking one. Paying for various bills and home insurance can dent one's finances, which explains why many seek the cheapest home insurance policy.
However, the cheapest policy does not necessarily give you the best value. Try to understand how home insurance premiums are calculated, and from here, you should be well on your way to point out the best ways to save on home insurance. Read on;
Insurance companies will weigh a couple of factors before determining your premiums. From a broad view, they assess the risk of covering your home, and the higher it is, the more you will pay.
The first set of things that come into play are the value of the house and its contents. These are the primary things that will be reimbursed in the event of a loss, and their value plays a significant role in the premiums you pay. It borrows from the auto insurance principle, where the premiums you pay are a percentage of the total value of the car.
There is a lot of objectivity in the value of the house since it depends on the market rates. However, you will need to declare the value of your home's contents, which can be cumbersome.
Do not be tempted to overvalue your belongings since it will make your premium rates shoot. Note that home contents should not only include items you can carry, as other fixtures such as bathroom cabinets and carpets fall under this category as well. Be sure to specify any valuable items such as expensive jewelry that require special coverage.
In terms of the house structure, the size and style take a huge chunk of the value. Other factors that come into play regarding the house include security, location, and risk of specific hazards.
Safe homes with the best locks and top tier alarms are regarded as less risky and will attract lower premiums. The location of the house is critical as insurers can look up information about burglary rates and levels of affluence, which play a part as well.
Homes close to flood risk areas will have their premiums adjusted accordingly to take care of this. Your location will be classified as either urban or rural as insurers view these two differently based on crime rates and other risks.
Other things that come into play include;
Number of inhabitants in the house (larger households increase potential liability)
Public Protection Classification (assesses proximity to fire station, police, and hydrants)
Area claims history
Personal claims record
Pets (ones with bite history increase potential liability)
Homeowners personal credit score
Attractive nuisances in the property such as swimming pools, playground equipment increase liability potential
All insurance companies assign different weights on these factors and be sure to compare with multiple providers before you select one. If one company does not like your dog and charges you higher premiums for it, another might be a bit lenient on pets and charge less.
How Can You Save Money on Homeowners Insurance?
Homes are permanent, and you cannot do much to change their value in a bid to lower home insurance costs. However, there are a host of other things you can do to reduce the amount of money you pay as home insurance premiums. Read on;
1. Compare and Contrast
You might know a few insurance companies that appear to be the best in the industry, but do not buy their home insurance blindly.
Do not be in a hurry to sign the insurance policy contract, and take your time to shop around. Ask friends, check the yellow pages, and reach out to your state insurance department. Luckily, we live in an era where the internet has made things more manageable, and you can compare various insurance policies from the comfort of your home.
States have information on insurance rates charged by major insurers and the frequency of complaints. Such resources will give you insight into the various insurance companies in your area and what you are signing up for.
Note that price should not be your sole determinant when choosing home insurance, as there are other things that matter.
Check the financial stability of the company you are taking insurance with as well as their customer service. Insurance companies are friendly when you take cover as a new client, but this is not always the case when you file for a claim. It is not wise to choose the cheapest premium if you will go through a torrid time trying to get compensated for your loss.
See also: Liberty Mutual vs GEICO: Which Insurance Company is Best?
2. Increase your deductible
The deductible is the amount of money you have to pay out-of-pocket before your insurance company starts to pay a claim.
The higher the deductible, the more you will save on premiums. However, be ready for the additional expense in the event of a loss and assess the risk before setting a deductible.
Most insurance companies recommend a deductible of at least $500, but you could save up to 25% on premiums if you raise it to $1000. Note that insurance companies can set different deductible plans for specific hazards, especially if you live in a disaster-prone location.
3. Get the valuation right
Everyone wants to see their house valued highly, but this can increase the cost of homeowner's insurance. Be wise when valuing your home and look at what the structure costs.
The land your house sits on is not vulnerable to theft, fire, or vandalism. It does not make sense to include the value of the land as part of your home's value, as it will only increase your premiums' value.
4. Improve security
Your home security determines how vulnerable you are to theft, burglary, and vandalism. These are the common hazards your policy protects you from, and enhancing it can go a long way to reduce the premiums you pay.
Some insurance companies have outright discounts for select items such as smoke detectors, burglar alarms, and deadbolt locks. Others will go ahead and reduce your premiums by 20% if you install a standard sprinkler and fire alarm system in your place.
Look out for these recommendations by your insurer and if the situation allows, have them installed to reduce the cost of home insurance.
5. Watch out for other discounts
Insurance companies offer all sorts of discounts and watch out for them. Some of them are seasonal, while others pertain to specific scenarios that might reduce the overall risk to the house.
For instance, if some retired people live in your home, insurance companies might offer a discount since they spend most of their time there, and they can spot burglars and fires sooner.
People over 55 years can qualify for discounts of up to 10%. Some groups you are part of can negotiate for group home insurance policies that are discounted and look out for them.
6. Improve your credit score
Your credit score seems to follow you wherever you go. It is a no-brainer that the better your score, the easier your life will be.
A good credit score will reduce the amount of money you pay for homeowners' insurance and take the necessary steps to keep it that way. Pay your bills on time, avoid bad debt, and keep your credit balances as low as possible.
7. Review your policy often
You want your home insurance plan to cover everything vulnerable to theft or damage. On the other hand, you do not want to spend money on coverage that is not needed. If some of your belongings depreciate, review your policy, and reduce your belongings' value to reflect the accurate one and thus save on premiums.
8. Have home insurance in mind from the start
When buying or building a home, many people do not look into home insurance. Some decisions have to be made at this point, and if once you buy the house, there is no turning back.
These are some permanent aspects of your home that affect the cost of insurance. You will pay less for insurance if you are close to a fire hydrant and police station. The insurance will be cheaper if the electrical and plumbing systems are relatively new, as the risk here is minimal.
Look at the security of the area you are buying the home and lean towards an area with few incidences. Consider the potential disasters that could hit the area and find a home that is more resistant to them. For example, choose a wooden frame house if you live in an earthquake-prone area as this kind of house is more likely to withstand the disaster.
9. Bundle your policies
Insurance companies will be happy to give you a discount if you bundle your policies together. For instance, one typical insurance advertising campaign gives people a discount on their auto insurance if they bundle them with their home insurance.
Combining this can save you up to 16% in insurance costs annually. If you need medical insurance, check if you can bundle the three together, and you will surely save more.
However, do not bundle your insurance policies with any company and do your research to ascertain that it is the best one. If you combine two or three policies, do not settle for what the insurance company gives and push for more. Your negotiating power is strong here, and push to see if they can reduce a little more.
10. Talk to a real person
Today, the internet has made it easy to access a lot of information. However, go an extra step and talk to a real person from the insurance company you are looking to take cover to get clarity on the information available on their website. This comes in handy when getting quotes from multiple insurance companies.
Try talking to an independent insurance agent that will give you unbiased information instead of one linked with a simple company. Such experts will provide you with a few practical tips to save on home insurance based on your circumstances.
One thing about home insurance costs that you should understand is that some homes are expensive to insure and maintain. If your house is old, large, and in a remote area with limited access to emergency responders, you will pay a lot for home insurance.
Try and weigh your options to see if owning a home is the best option for your budget. We are all swayed by the craze of owning a home, but in some cases, renting might be the best option.
Saving costs on home insurance requires some legwork and a willingness to be straight with yourself. It might seem daunting, but it is not worse than having your savings account being wiped clean by a single disaster.
FAQs
Question: How much home insurance cover do I need?
Answer: The cost of rebuilding the house if it is destroyed is the basis of how much home insurance you need. It should be the minimum amount of home insurance you buy, and it is referred to as your dwelling coverage.
When calculating home insurance amounts, coverage for your belongings, and additional living expenses are set as a percentage of the dwelling coverage. However, this is the minimum, and you have a lot of headroom to adjust your limits if you are okay with paying higher premiums.
Question: What is the 80% rule in insurance?
Answer: This is an unwritten rule in home insurance that states that insurance companies won't give full coverage after a disaster unless the insurance policy in effect equals at least 80% of the home's total value.
Question: What area is not protected by homeowner's insurance?
Answer: Most insurance companies do not cover earthquakes, landslides and sinkholes. These are regarded as "acts of God" and will not be covered under standard home insurance policies. However, the list of things covered and those not covered will be explicitly stated under the terms and conditions, and these vary from one insurance company to another.
Question: Is it illegal to use the homeowner's insurance money for something else?
Answer: As long as you understand the terms and conditions, you are free to spend the money paid by your homeowners' insurance on something else. However, the best option is to find an expert and pay them to repair your home.
Bottomline
Home insurance is a guarantee that your home is protected against a wide variety of perils. It might cost you a significant amount every month, but this is the price you pay to protect your asset.
With the tips mentioned above, you can take a few measures to reduce these costs significantly and pay an amount that does affect you financially. The long and short of home insurance has been explained in this piece, and you should be well on your way to select a favorable policy.
Recommended Reads: