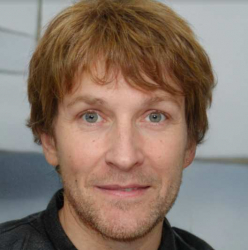 Latest posts by John Hughes
(see all)
Do you own a car? If you don't, you are probably planning, if things work out fine for you. Cars are great since they allow us to move from one point to another at our convenience. However, buying a vehicle is not the end of the road, and you need to do a few things to protect it. The law specifies that all automobiles on the highways should hold a minimum amount of car insurance to protect other motorists. Besides, you would not want to see your dream car lost after you are involved in an accident, or something terrible happens to it.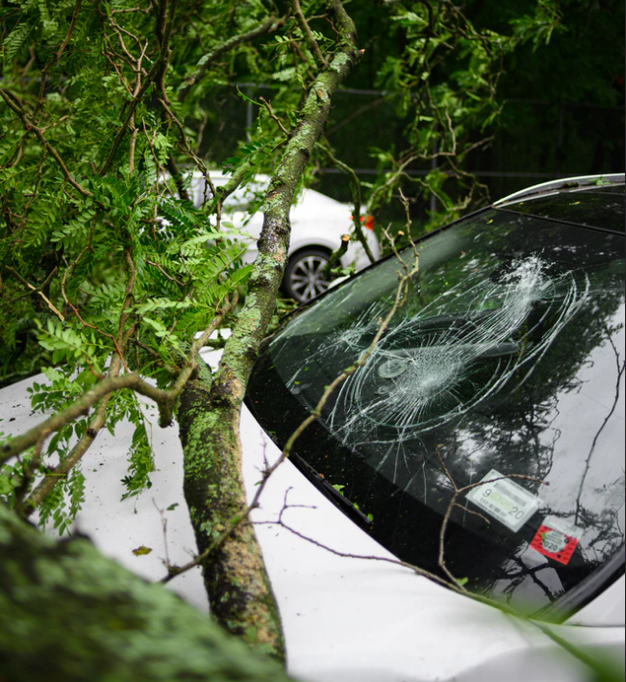 One of the most important things you can get for your car is sufficient insurance cover. Buying one is not as easy as going into a shop and getting it as you have to consider a couple of things first. If you are new to car insurance, buying insurance can overwhelm you. Luckily, we have combined all the essential things you need to be aware of before purchasing car insurance, to help you make the right choice.
What is Car Insurance?
If you have ever bought insurance before, you must understand the underlying principles. Well, car insurance is not all that different as you will come to see.
Auto insurance is a policy purchased by car owners to cover the damages associated with getting involved in an accident. Usually, if your car gets damaged after an accident or any other event, you would be required to pay for the repair since you own it. However, auto insurance lets you pay premiums to the company holding the policy, and they will cater to the costs whenever you are involved in an accident, or the car gets damaged.
This is the underlying principle, and today, you will find different auto insurance policies with various features. Companies that offer these policies are stepping up in terms of their offerings, and you will find a plethora of car insurance policies to pick from.
Car insurance varies by levels, which mostly depends on the entities covered and the amount they will be compensated in the event of an accident. Read on and see common car insurance covers further below.
Types of Car Insurance Coverage
This is one of the reasons why car insurance coverage seems complicated. Besides the minimum coverage stated above, you can always top it up and get a better one.
Some of the common types include;
Liability Insurance
This is the minimum insurance in most states. It is available in two forms, i.e. bodily injury liability and property damage liability. In some places, you will find it called the third party, only insurance. As the name alludes, this policy won't cover you or the car in the event of an accident. It covers the costs incurred by the other party.
The bodily injury liability cover caters for the medical bills of the other injured party in an accident. The property damage liability pays for the damage to the other party's car or any other structure that you might have hit.
On the declaration page you sign when buying the cover, you will find it represented by a combination of three numbers, for example, 35/50/10. The first number, 35, states that up to $35,000 could be paid to one person hurt in an accident. The second one, 50, shows that up to $50,000, could be paid out to multiple people who are injured in an accident. The last number, 10, shows that up to $10,000 of coverage is available to damages on another party's property.
Liability cover does not cover damages to your car or your health costs. This is one of the cheapest insurance covers you can buy.
Note; It is vital to understand the number notation shown above, as you will find several insurance policies specified in this format and you need to know what they represent.
Personal Injury Protection and Medical Payment Coverage
Some states specify Personal Injury Protection cover as the minimum for all motorists. In others, you can substitute it with medical payment coverage. The main difference is that PIP cover protects you more than medical payment cover. It covers you and any other passenger in the car who might be hurt after an accident. It also caters for medical expenses, lost wages and nonmedical costs.
Medical payment insurance caters for all medical expenses regardless of the faulty party. It cannot substitute regular health insurance as it only covers the injuries suffered in an accident.
Comprehensive Car Insurance
This is a cover that either replaces or repairs your vehicle if it is stolen or damaged in an incident that is not a collision. In other cases, you will find it called "other than collision" coverage. Some of the things it covers include damage from fire, vandalism, and falling objects such as hail. If you bought the car through lender financing, they will require you to buy this insurance so that they do not lose the car in case something terrible happens to the car. If you buy the car in cash, then it is optional.
Comprehensive insurance does not cover damage from a collision, damage to another person's car in a crash or your medical expenses after the collision. The cover has a limit which is the actual cash value of your vehicle.
Collision Car Insurance
This is an insurance policy that helps you pay to repair or replace your car if it is damaged in a collision with another vehicle or object. If you are buying the vehicle using a lender financing option, you will be required to take this cover. If you own the car outright, then this policy is optional.
Note that collision car insurance does not cover damage to your car by nondriving causes such as hail or theft, damage to another person's vehicle, and medical bills.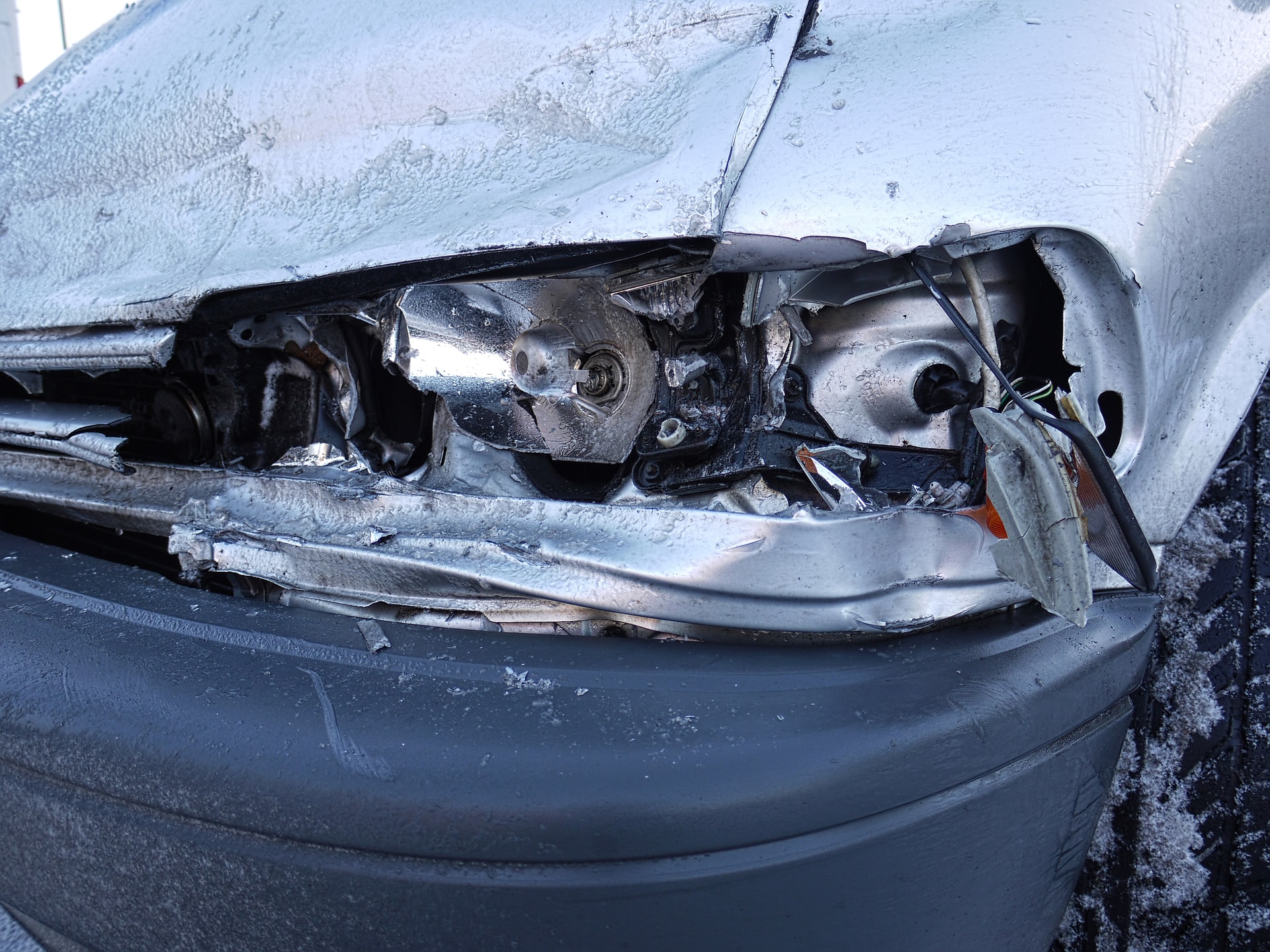 Uninsured and Underinsured Motorist Coverage
This policy protects you from damages to your car when you are hit by a motorist who does not have insurance. Looking at the various levels of insurance discussed here, it is evident that not all policies will cater for your injuries and damages to your car when someone else is liable. This is where underinsured motorist coverage comes into play. Some states specify that all motorists hold this cover.
Underinsured coverage can save you from out of pocket repair costs in an accident that you are not responsible for. It can also be used in a hit and run incident where you failed to capture the faulty party's details.
Some states bundle underinsured and uninsured covers together while others separate them. Underinsured refers to a case where the other motorist has some insurance cover, but it is not sufficient to cater for the cost of repairing your car. Here, the underinsured motorist's insurance will pay for the damages up to the limit of their policy. Your underinsured insurance will then cover the remaining amount. Uninsured applies to situations where they do not have any cover at all or when you are hit and fail to capture the details of the liable driver.
The main car insurance policies have been mentioned above. However, there are other minor ones that you can top up to your existing one if you wish. They include;
Rental Reimbursement Coverage
You will find this cover called rental car coverage or transportation expense coverage in different settings. It helps to pay for transportation expenses such as a rental car or public transport fee while your vehicle is being repaired. It does not cater for these costs if you took your vehicle for repairs willingly.
It is an optional coverage that you can add on top of your regular cover and pay extra premiums for it. Its application depends on the primary policy you hold. For instance, if you have collision coverage and get involved in an accident, it is regarded as a covered loss. The rental reimbursement cover will cater to your transportation costs while your car is being repaired. If a falling tree damages your car, you should have comprehensive insurance for the insurer to cater for your transport costs. Some companies have agreements with car rental companies, and you only have to pick a car, and they will bill the insurance firm directly. If you wish to get a car outside the insurer's network, you might have to pay it and then seek reimbursement from your insurance company.
This insurance has limits that depend on the specific one you buy. Typically, insurers specify daily limits and the maximum number of days you will be facilitated for. For instance, the cover might provide $40 per day for 28 days.
Gap Insurance
This is an optional insurance coverage that helps you pay off an auto loan if the car is stolen or written off and the balance owed is more than the car's depreciated value. It is also called a loan/lease gap coverage. It is only available to the original loan holder of the vehicle.
Remember that when you are financing a car, lenders will need you to have a collision and comprehensive coverage until you pay off the debt. Gap insurance is coupled with these two policies. Collision coverage will only pay for the car's depreciated value when it is written off or stolen. However, the depreciated value is less than the actual value of the loan you are servicing. This way, gap insurance helps you pay the deficit between the depreciated amount a comprehensive or collision cover will pay you and the actual amount you took as debt to buy the car.
A car is written off if the value of repairs exceeds the value of the vehicle.
Towing and Labor Cost Coverage
This is a car insurance policy meant to protect you from the inconveniences of being stranded on the roadside. It is an optional add-on policy that protects you from common roadside breakdowns such as dead batteries, flat tires, or a lockout. Some insurance companies automatically add this add-on and are sure to ask.
The labor part of this insurance refers to labor charges accrued at the scene of the breakdown. Note that is add-on does not cover the cost of new parts. For instance, if you have a tire burst, it will cover the cost of changing the tire and not that of buying a new tire.
Classic Car Insurance
This insurance offers a more generous reimbursement in case of an accident, but it has its fair share of restrictions. The first thing you should distinguish is the difference between a classic and a collectible. Some insurance companies cover both. All the companies have their definition of a classic and convertible and be sure to go through them.
One of the main differences between a classic and regular vehicle is the value insured. You can get a standard insurance cover for a 1960s car, but the value will be a few hundred dollars due to the massive depreciation. A classic car insurer, on the other hand, works with the owner to assign the car an "agreed value" based on multiple factors. This value is often higher than what the car would get if it were evaluated using the regular car criteria. Some common restrictions on these policies include mileage restrictions, and you won't be allowed to use it as your everyday car. The more a classic car is on the road, the higher the chance of it being involved in an accident. You will also be required to store the vehicle well in a specialized space.
Factors that Affect Your Cost of Insurance
Insurance companies look at a lot of things before they determine a specific price point for their car insurance. Try checking for the same insurance policies with the same benefits from different companies and see if they are the same. They can not be the same. Try and have two different people applying for the same insurance policy and see if they are the same.
Insurance costs are determined by several factors, some of which are unique to your situation. Here, we will breakdown some of the factors that affect this amount.
Your Driving Record
Insurance is a game of probabilities. This is why your driving record is a critical factor. The poor your history is, the more you will pay for insurance. This is because the insurance companies get the impression that you are more likely to cause an accident if your record is poor. Those with clean driving records get some of the best insurance rates.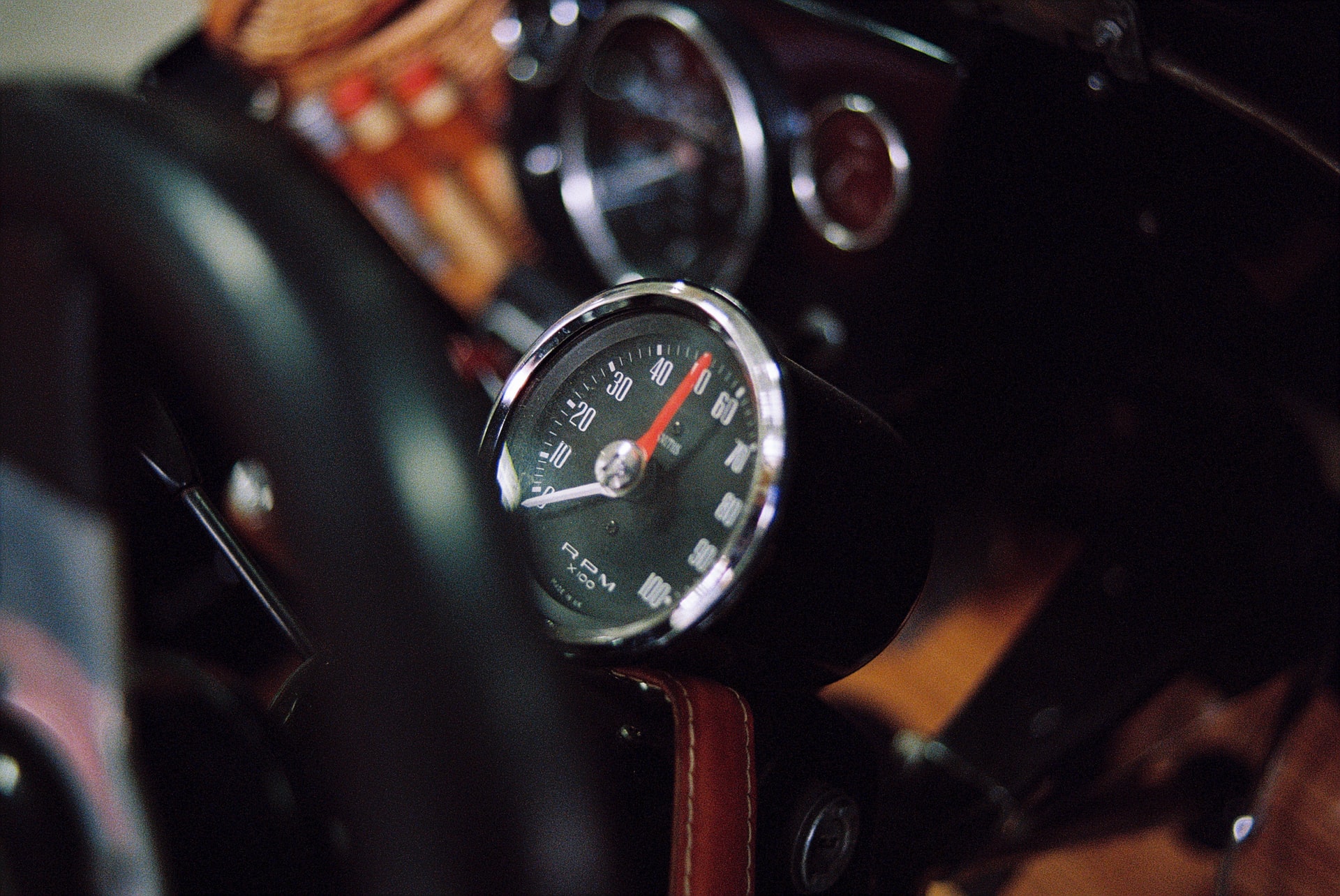 Car Usage
The more your car is on the road, the higher the chances of getting involved in a crash. Insurance companies look at your car usage when determining your premiums. If you use your car frequently, say for long-distance commutes, you will be subjected to higher rates. Those that drive occasionally, something companies call pleasure use, pay less.
Location
Different locations in the United States have varying rates of accidents, vandalism, and theft. Insurance companies look at these figures to gauge the probability of your car being vandalized or stolen. If you live in an area that records a lot of car theft, you will have to pay more for comprehensive insurance.
Age
Mature drivers pay less for insurance compared to younger ones. This is because younger drivers are known to drive recklessly as recorded by the number of accidents they cause, and insurance companies view them as a risky subset of people. Insurers charge more for drivers below twenty-five.
Gender
According to accident statistics, women tend to cause fewer accidents compared to men. Besides, they also record fewer DUI cases, and this makes insurers view them as the safer gender. As a result, women pay less for auto insurance than their male counterparts.
Type of Car
The model and cost of your car determine the amount of insurance you pay for it. Usually, the premiums are calculated based on the price, but other factors come into play. Some models are susceptible to theft and have a higher cost of repairs, making insurance companies charge more for cover.
Credit Score
Your credit score is used to calculate an insurance score in select states. This mathematical model predicts the likelihood of your filing a claim and the probable cost of that claim. The higher your credit score is, the lower your insurance premiums will be.
The amount of premiums you pay is calculated based on each of these factors. All insurance companies assign a weight to each factor depending on how much they value it and then run the function to generate a suitable premium for you. Note that most insurers offer discounts and look out for them, especially if you need multiple insurance policies or want cover for several cars.
How To Find the Best Car Insurance
For many, the best car insurance would appear to be the cheapest. However, this is not entirely true as cheap should not the first thing you look for in car insurance. Do not get me wrong; I do not want you to be ripped off and pay more than you should for car insurance. The best car insurance should give you good value for money and cover you against all the losses you want to be covered. You will find numerous insurers today, and it is hard to pick the best car insurance by just looking at what they offer. Here are some tips for finding the best car insurance.
Compare and Contrast
You probably have some insurance companies in mind by the time you want to buy car insurance, but do not be biased without good reason. Luckily, there are numerous insurance comparison websites today that let you weigh different companies and pick the best one. Be ready to shop around if you need the best insurance. Do not get quotes from insurance giants such as Geico and Allstate, as some of the lesser-known companies might offer you better deals. Some of these smaller companies will give you more personalized services since they are in the market for new clients. When comparing, ensure that you look at the prices and weigh them against the features to see which one comes out on top. If you are dealing with an insurance agent, have them specify various car insurance policies from different companies and then choose from that.
See also: Geico vs State Farm [2022]: The Ultimate Comparison Guide
Understand How Premiums are Calculated
The main things that determine the number of premiums you get has been listed above. However, they are not cast in stone, and some vary from state to state. Some insurance companies put more weight on other factors, and understanding can help you select the best car insurance. For instance, the states of California, Massachusetts, and Hawaii have prohibited the use of credit-based insurance scores to determine rates.
Assess your situation and see where you stand in terms of these factors. You could shop around for a cheap car insurance policy yet, one of the factors listed above makes your premiums higher than average. Understanding these factors will save you a lot of time and struggle, as you will know why an insurance company is charging you a specified amount as a premium.
Consider Liability Cover Limits
This is the most common car insurance cover the law requires you to take, and you can play around with the limits to your advantage. Each state requires that the different components of liability cover has their minimum coverage, but you can increase it at a cost. Note that the higher the coverage limit, the higher the price. One thing to look at is the value of your assets. If you get involved in an accident and have to pay a value more than your limit, some of these things will be seized to cater for these costs. It is wise to choose a coverage limit that at least, reflects the value of your assets.
Increase your Deductible
This is the amount you pay from your pocket toward a car insurance claim. It is inversely proportional to the premiums you pay, and by increasing it, you can lower your monthly payments. However, look at your financial situation before you do this as a high deductible can dent your finances down the road if you need to make a claim.
Attend a Defensive Driving Course
Some insurance companies give discounts to drivers who attend an approved defensive driving course. Besides, this course allows drivers to reduce some of the points they might have accumulated by committing traffic offenses. Do not do it blindly and check with your insurance provider if it is of any benefit to taking this course and how much you will save by doing it. Defensive driving teaches you better ways to drive, and insurers view those who take and pass this course as less likely to cause accidents.
Practice Mindful Driving
If you look carefully, some of the main factors that affect your cost of car insurance go down to your driving. If you become a mindful driver, the chances are high that you will reduce your insurance costs. The more mindful you are, the more you will avoid violations or accidents that ultimately increase your insurance rates. Insurance companies can offer safe drivers discounts of between 10% and 20% depending on the record, and this can result in huge savings over the long haul.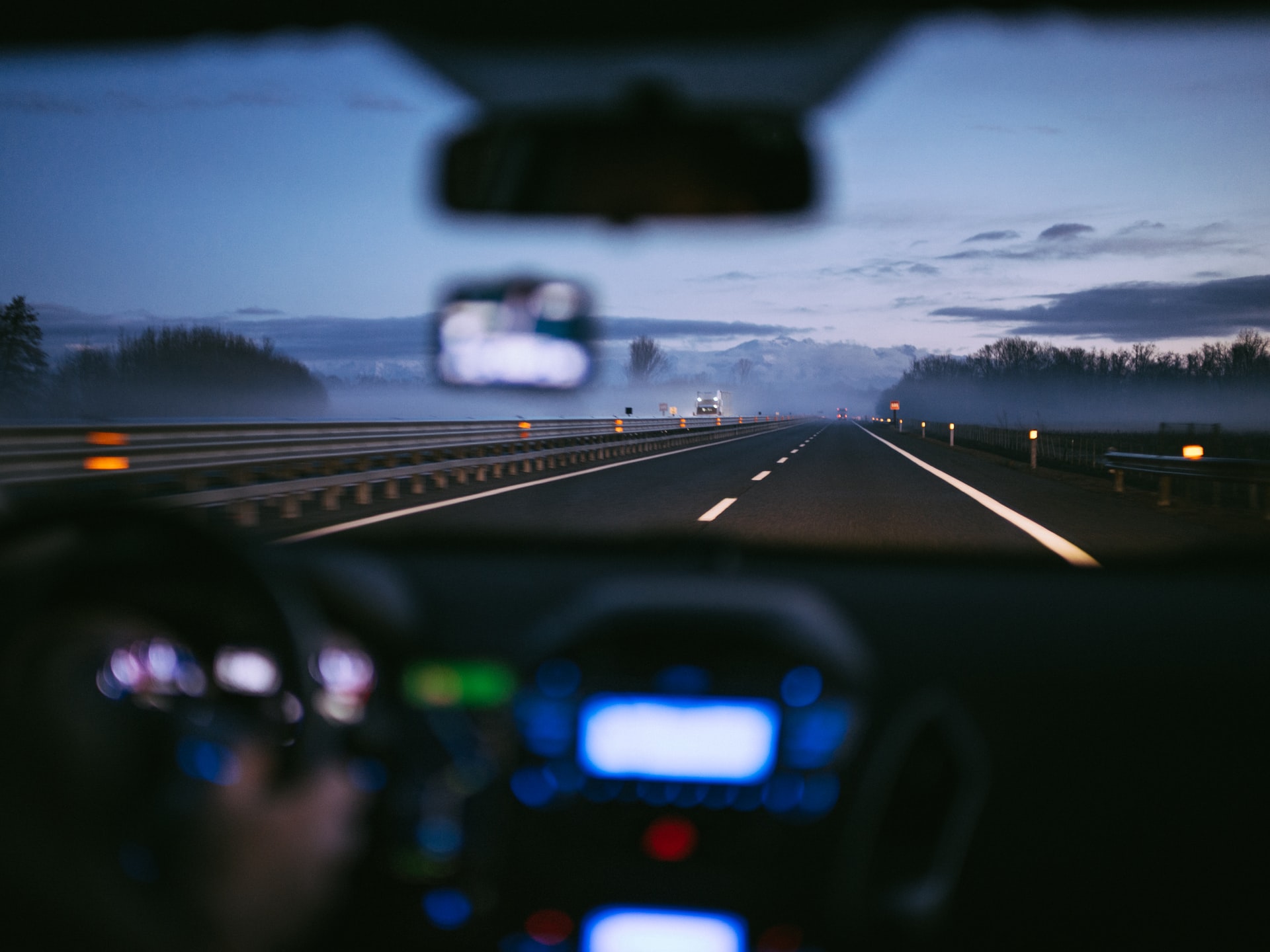 Reconsider Comprehensive Coverage
On paper, it might appear that getting the most amount of coverage is the safest way to go. However, reviewing some policies such as comprehensive coverage is necessary. If you are driving an old automobile that is in its last days, it might be sensible to drop collision and comprehensive coverage. This is because when the car gets involved in an accident, the insurance company will most probably total it. Besides, the value of the vehicle might be very low, and it won't make sense to incur a lot of expenses paying for comprehensive coverage.
Consider Pay as You Go Insurance
There is a new form of insurance in the market that might make more sense for you if you are a safe driver. This black box insurance is available to a limited set of customers and checks with providers that offer it such as Allstate's Drivewise and Progressive's Snapshot. Here, you sign up for the program, and the insurer tracks your driving through a device installed in your car for exchange for discounts based on how much you drive, when, and how well you do it. Compare the costs with regular insurance, and you might find that this one makes more sense to you.
See also: Allstate vs Liberty Mutual [2022]: Which is Best?
Pick the Right Auto-Insurer
Do not be tempted to buy auto insurance without researching the auto insurer. The auto insurance cover on offer might be suitable, but some insurance companies have a reputation for terrible customer service. You do not want an auto insurance company that will give you a hard time trying to get your car repaired. The best way to know this is by checking what previous customers have to say about a particular insurance company. You will find plenty of online reviews on the internet and look at them before settling on a specific insurance company. Find one that is customer-centric and will give you a smooth time when you have to file for compensation.
Some of the tips to get the best car insurance have been listed. When buying, remain calm and do not be carried away by all the fancy add-ons and features your insurance provider lists. Some of them might not be necessary and will only bump up your premiums for no reason. Establish what you need from suitable car insurance, find a provider that offers this, and settle for it.
See also: State Farm vs Allstate Car Insurance: Which Auto Insurance is Better?
Frequently Asked Questions
Question: How can I find the best insurance rates?
Answer: The secret to this is to compare and contrast what different companies have in store. You can do this on websites such as NerdWallet, EverQuote, ValuePenguin and Compare.com to see the rates and how they compare to each other. Here, you will know the most expensive car insurance and the cheapest one and then pick one that suits your needs.
Question: How do I find out someone's car insurance company?
Answer: When involved in an accident, it is essential to check the insurance details of the other party, especially if they are liable. One way of doing it is by asking the owner of the vehicle, assuming they are willing to give this information. However, you can also call the police or visit the department of motor vehicles with their registration details to find out which insurance company they bought their cover from.
Question: What is a fair price for car insurance?
Answer: The national average cost of car insurance is about $1,500 per year, according to Nerdwallet. This comes to about $119 per month for mature drivers with good credit and a clean driving record. However, this is an average, and yours could be different depending on your profile.
Conclusion
Are you ready to buy car insurance yet? Car insurance is a guarantee that you won't be required to spend a lot of money either repairing your car or paying for medical costs whenever you are involved in an accident. This way, it is paramount to have sufficient insurance as you can never anticipate when you will be involved in an accident, even if you are the safest driver around.
Further read: