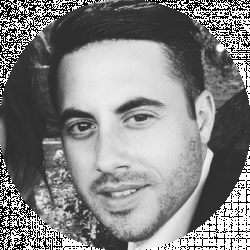 Latest posts by David Borgogni
(see all)
If the computer world teaches us anything, it is that in life, we must have a backup for everything. In this Liberty Mutual vs. Progressive comparison, we're going to try to establish which insurance company offers better policies you can fall back on if you find yourself in a situation where you need a backup.
Having all the assets you own insured is the only way to be sure that you won't have to spend money if something happens to one or more of those assets. Besides the property-casualty insurance policies, Liberty Mutual and Progressive offer a wide array of policies that include life, health, or business insurance.
Our Liberty Mutual vs. Progressive comparison will take you through all of the most important aspects of insurance policies issued by these two companies, but we're also going to take a closer look at some alternative insurance options.
The Main Differences Between Liberty Mutual vs. Progressive
The main differences between Liberty Mutual are:
Liberty Mutual offers affordable prices for drivers that have credit scores lower than 580, whereas Progressive insurance is a better option for drivers with high credit scores
Liberty Mutual offers a wide array of discounts to its customers, whereas Progressive offers a limited number of insurance policy discounts
Liberty Mutual's home insurance can cost up to $200 per month, whereas Progressive issues home insurance policies for less than $100 per month
Liberty Mutual doesn't have a tool like Progressive who feature the Name Your Price Tool, whereas
Liberty Mutual has offices in more than 20 countries around the globe, whereas Progressive only serves customers in the United States and Australia
Key specifications
Liberty Mutual
Progressive
Market share
5.03%
5.54%
Insurance type
Property-casualty, life, business, health, accident
Property-casualty, life, health, business
Claim management difficulty level
Easy
Easy
Mobile app
iOS, Android
iOS, Android
Roadside assistance and customer support
Yes
Yes
Bundle insurance policy options
Yes
Yes
Latest price
Check the latest price
Check the latest price
Examining the Features of Liberty Mutual vs Progressive Insurance Companies
Liberty Mutual Insurance
As one of the largest insurance policy providers in the United States, Liberty Mutual has a century-long history of serving clients in the United States and abroad. It is also one of the 100 largest corporations in the U.S. as well as the nation's 4th largest property and casualty insurance company.
The company issues insurance policies designed to cater to the needs of individuals and businesses working in a wide range of industries. However, Liberty Mutual is probably the most famous for home and auto policies tailored to reduce the costs policyholders have to cover to the very minimum.
The sum of the annual written premiums reached the $20 billion threshold in 2016, and it has continued to increase in the subsequent years. Go through our guide to finding the best car insurance if you need assistance choosing a car insurance policy.
Key Features
The simple online quote acquisition process
A broad range of insurance policy discounts
Filing or managing a claim is easy
Offers insurance for businesses of all sizes
Moderate pricing
RealTime Review option enables policyholders to get an instant damage evaluation
Umbrella insurance policy cover damages up to $1 million
Customer service is available during all hours
Insurance Types
The majority of policies Liberty Mutual offers are divided into Auto & Vehicle and Property categories. The Auto & Vehicle category contains these subcategories:
It is worth pointing out that you must meet certain requirements to become eligible for either of these insurance policies and that each of them covers damages under certain conditions.
So, if your motorcycle or car was destroyed in an accident, Liberty Mutual might provide you with a new one if you meet all requirements. The Property category includes the following subcategories:
Some insurance types, like homeowners or renters insurance, include the bundle option that merges several policies at a discounted price. Besides auto and property insurance policies the Liberty Mutual also offers medical payment coverage, critical illness, or life insurance.
Reporting and Tracking Claims
Even though each insurance policy issued by Liberty Mutual is tailored to the customer's needs, their duration is usually limited to 12 months. After this period expires, you have to extend the policy to continue using it.
The process of filing a claim is straightforward, and it takes between 5 and 10 minutes to complete it. To file a claim successfully, you just have to sign in to your Liberty Mutual account, insert the accident's time and date, and describe the events that led to the accident.
After you initiate the claim, the company's agents will evaluate the damages and provide you with an estimate of the repair costs. They'll also offer their assistance with scheduling repairs and ensure that you're reimbursed for the damage.
You'll be able to track the progress of your claim through your Liberty Mutual account, but you should keep in mind that each claim is specific, and it may contain additional steps that help assess the damage more efficiently.
Read our guide to finding the best life insurance for more information about the aspects you need to consider while choosing a life insurance policy.
Other Noteworthy Features
Besides individuals, a business can also use Liberty Mutual's services to protect their assets or ensure the well-being of their employees.
Liberty Mutual works with privately-owned startups and publicly listed companies to find the best insurance solutions for safe mergers and acquisitions or property protection.
Unlike the insurance options for individuals that can be purchased online, Liberty Mutual's insurance policies for businesses must be acquired through an agent. You can use the company's website to get in touch with the agent and get an estimate for the insurance policy you need.
Liberty Mutual provides SafetyNet®, industrial fire lab, severe weather resources, and industrial hygiene lab services to small and large businesses, and it performs physical and online audits.
The process of filing a claim for the company's business insurance policy is as simple as the process of filing a claim designed for individuals. Read our Liberty Mutual vs. Esurance comparison for more information about the differences between these insurance companies.
Trustworthiness
As the sixth-largest insurer in the United States by premiums written, Liberty Mutual is one of the most reliable insurance companies in the country. The company allows you to file an insurance claim through your online account or get in touch with customer support.
You can also download an iOS or Android version of the Liberty Mutual app and keep track of an insurance claim from your Smartphone.
Car insurance policy owners can get in touch with the company's Roadside Assistance service if they need help moving their vehicle from the location at which it broke down.
Although the pricing of a policy depends on a number of factors, the company's annual premiums are affordable for people with good credit scores. However, if your credit score is relatively low, Liberty Mutual insurance might not be a good choice for you.
Go through our guide to finding the best medical insurance if the health insurance options provided by Liberty Mutual don't meet your requirements.
Progressive Insurance
Arguably, the most popular RV and motorcycle insurer in the U.S., the Progressive insurance company issues more than 13 million auto policies per year. Besides car insurance, the company offers a wide range of policies designed for the needs of individuals or large businesses.
Progressive was also one of the first insurance companies to launch a website and transition to the online business model. Currently, it just takes a few clicks on the company's website to get or retrieve a quote, but you can also get in touch with an agent.
Insurance policies can be purchased directly from Progressive or from one of the independent agents who are working for the company. Currently, there are over 40,000 independent agencies in the U.S. that offer Progressive's insurance policies.
Go through our GEICO vs. Progressive auto insurance comparison if you're not sure which brand offers better car insurance policies.
Key Features
The company has more than 18 million users
Bundle insurance options include multi-policy discounts
Excellent car, home, and life insurance policies
iOS and Android apps are available to all policyholders
Name Your Price Tool allows users to decide how much they want to pay
Wide range of commercial insurance policies
Contacting customer service is easy
The company has a broad network of repair shops that can fix insured assets
Insurance Types
The Progressive Mutual Interest Company was founded in 1937 with the goal of providing vehicle owners with policies that would protect them against accidents. More than 80 years later, car insurance is still one of Progressive's most sought-after products.
However, the company branched out to other areas of insurance, and it is currently offering different types of life, health, or property policies.
The brand's insurance policies are divided into Vehicle, Property, Business, Personal and Financial categories, and each category contains between 2 and 11 policies. For instance, you can find ATV/UTV, motorcycle, auto, or even golf cart insurance policies within the Vehicle category.
The Financial services Progressive offers personal loans that are issued within a day after they are approved and car shopping assistance that allows you to buy, sell or trade cars. Bundling auto and home insurance is also an option that grants you access to multi-policy discounts.
Go through our survivor benefit plan vs. life insurance comparison to find out which type of policy has more to offer.
Reporting and Tracking Claims
The process of filing and tracking a claim is designed to be as simple as it can be, but you should keep in mind that the exact steps depend on the policy. For example, you can submit a car insurance claim through an app, via the company's website, or by calling the contact number.
On the other hand, you can't file home insurance claims directly at Progressive, but the company helps you get in touch with the independent insurer. In either case, you will have an overview of the entire process, and you'll be able to decide if you want to repair the asset or receive reimbursement.
Keep in mind that it can take up to one month until your claim is approved, as each step of the process can take between seven and ten days.
Other Noteworthy Features
You can find a broad range of personal insurance policies at Progressive, so if you want to ensure an electronic device or your wedding, this brand might be the right choice for you. Even so, you should bear in mind that getting policies from this category at a discounted price might be challenging.
Purchasing event insurance will protect you from liability if someone gets injured or if the property is damaged during the event. Progressive also offers General Liability insurance policies that are designed to protect businesses from bodily injury, medical payments, and other types of claims.
Business owners can choose from a broad range of insurance policies that are tailored to protect companies in different scenarios. Hence, you can choose Cyber Insurance to protect sensitive data or get a business owner's policy that includes property and liability insurance.
Trustworthiness
Unlike Liberty Mutual, Progressive works with independent agencies, which can make it more difficult to submit or monitor a claim. In addition, Progressive is primarily an auto insurance company, and its other policies might not be as good as those offered by the competition.
All of the company's vehicle insurance policies are among the best on the market, and if you're a high-risk driver, Progressive may be the right solution for you. Repairing or replacing an asset covered by Progressive's policy shouldn't be too difficult.
But, the amount you're going to get often depends on the estimates made by agents who aren't working directly for Progressive. The company lets you choose how long the insurance policy is going to be valid, so you can opt for a six-month or 30-year policy depending on your needs.
Liberty Mutual vs. Progressive – Pros and Cons
Liberty Mutual – Pros
Competitive pricing and excellent bundle options
Most policies can be purchased at a discounted price
Good business insurance options
Customer support and roadside assistance are available at all times
Liberty Mutual – Cons
Auto insurance policies could be better
The claims process is slower than the company suggests
Progressive – Pros
Excellent car insurance policies
The company has a huge network of repair workshops
It offers businesses an easy way to protect themselves from liability
All policies are affordable
Progressive – Cons
Not a good option for people with low credit scores
Limited discount options
The Best Alternatives to Progressive and Liberty Mutual
There is no doubt that Progressive and Liberty Mutual are among the car and property insurance providers on the market, but they're facing fierce competition, as countless companies offer great home and auto insurance policies at affordable prices.
We've shortlisted some of the best alternatives to Progressive and Liberty Mutual so let's look at what they have to offer.
State Farm Insurance
The range of insurance policies provided by State Farm is staggering. Chances are that whatever the type of insurance you're looking for, you're probably going to find it at State Farm.
The company lets you choose from a variety of car, home, and property insurance policies so that you can pick the option that is best suited for your needs. State Farm insurance is also a great choice for small businesses because it protects them from different types of liabilities.
Go through our Liberty Mutual vs. State Farm comparison to learn more about the differences between these insurance companies.
Allstate
A straightforward claims process and the variety of payment options are among the reasons why Allstate company is frequently mentioned in conversations about the best insurance companies in the United States.
You can request a quote in just a few clicks and figure out how much a home, auto, or renters Allstate's insurance policy is going to cost you. In addition, the company offers all standard insurance policies for businesses which makes it an interesting option for locally owned companies.
Check out our Allstate vs. Liberty Mutual comparison if you need more information to decide which insurance company is the right choice for you.
GEICO
The legendary Martin, GEICO gecko, and the company's slogan 'Fifteen minutes could save you 15% or more on car insurance' have become a part of the American culture.
This fact speaks volumes about the company's popularity and the quality of its services. Although it is best known for its auto insurance policies, GEICO offers a broad spectrum of property and business policies.
Once you purchase one of GEICO's policies, you just have to log in to your account to submit a claim or keep track of the claims process. Installing the GEICO mobile app on your Smartphone will enable you to view your ID Card, settle monthly bills or contact roadside assistance whenever you need it.
Read our Liberty Mutual vs. GEICO comparison to find out more about insurance policies you can get from these companies.
FAQ about Liberty Mutual and Progressive Insurance
Question: Can I make payments for my Liberty Mutual insurance policy online?
Answer: Setting up an account at Liberty Mutual will enable you to settle monthly payments online; also, you can handle monthly payments from your phone if you install the Liberty Mutual app.
Question: Is it possible to cancel a Liberty Mutual policy?
Answer: Yes, it is, but you have to get in touch with the company's representative and specify the date on which the policy should be terminated.
Question: Can I update the Progressive auto insurance after I purchase it?
Answer: You can adjust your auto insurance policy from your Progressive account by increasing the number of drivers or vehicles, but you should keep in mind that some changes to the policy can affect the premium.
Question: Where should I buy a Progressive insurance policy?
Answer: You can buy a Progressive insurance policy directly from the company or one of the independent agents, but keep in mind that the cost of the policy is going to be higher if you purchase it from an agent.
Our Verdict: Liberty Manual vs Progressive – Which One Issues Better Insurance?
Liberty Mutual and Progressive are among the most recognizable brand names in the insurance industry for a reason. Each company has a long history of protecting and supporting its customers by providing them with excellent insurance policies.
Consequently, both Liberty Mutual and Progressive are a great choice if you're looking for a property-casualty insurer. Progressive might be a slightly better option if you want to insure a vehicle, while Liberty Mutual is more budget-friendly because of the frequent discounts it offers.
Which of these insurance companies are you going to choose? Let us know in the comments or read our Ladder Life Insurance review.
Recommended Reads: