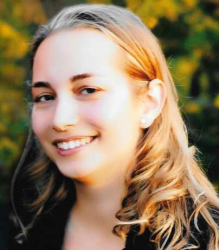 Latest posts by Julie Thompson
(see all)
Liberty Mutual vs Geico are two of the most popular insurance companies in the US. Both provide competitive policies in nearly all 50 states.
Before completing a policy with any insurance company, it's important to know what you are signing up for. Most insurance companies offer optional insurance add-ons, discounts, and technology like an app and online claims. Liberty Mutual vs Geico are no exception.
Let's take a look at the two insurance companies to see which one is best for your insurance needs.
Main Differences Between Liberty Mutual vs GEICO
The main differences between Liberty Mutual vs GEICO are:
Liberty Mutual provides in-house home insurance options, whereas GEICO uses third-party partners.
Liberty Mutual offers a discount for students away at school (that don't take their car), whereas GEICO does not.
Liberty Mutual does not offer rideshare insurance, whereas GEICO does offer it.
Liberty Mutual makes all policyholders shareholders, whereas GEICO stock is traded on the public stock market and open to both policy and non-policy holders.
Liberty Mutual has higher rates for drivers, whereas GEICO offers affordable rates for drivers with low credit scores.
Liberty Mutual significantly increases its rates for high-risk drivers, whereas GEICO offers low premium rates.
Liberty Mutual does not offer a discount for airbags, whereas GEICO offers a discount.
Similarities
Powerful mobile app
Fully-featured website
Bundle discounts
U.S. Military discounts
Student discounts
Driver monitoring discount
Accident prevention course
Affiliation discounts
About Liberty Mutual
Liberty Mutual Insurance was founded in 1912 and is headquartered in Boston. It is currently the sixth-largest global property and casualty insurer. The company provides personal insurance, commercial insurance, and Liberty Mutual Investments (LMI).
In 2020 alone, Liberty Mutual was given the following accolades: Forbes One of America's Best Employers for New Graduates and Women, Military Times Top Employer for Veterans, and Computerworld Best Places to Work in IT.
Pros
Auto policy renews every year, keeping the rise in pricing to a minimum
A large variety of discounts
Multiple types of coverage available
Technology is easy to use and useful in time of need
Accident forgiveness (auto)
Renter discounts
Optional coverage can be purchased individually or as a bundle
Better car replacement
Cons
Customer satisfaction ratings are low
More expensive than competitors
See Also: Liberty Mutual vs Esurance: Which to Get and Why?
About GEICO
GEICO was founded by Leo and Lillian Goodwin in 1936. By 1951, legendary investor Warren Buffett purchased his first GEICO stock. In 1959, GEICO opened its headquarters in Chevy Chase, MD.
GEICO passed the million policy mark by 1964 and in 1980 added 24/7/365 customer service. The highly recognizable GEICO Gecko was introduced in 1999.
Today, GEICO is home to over 17 million policies and is currently the 2nd largest auto insurance company (State Farm being the first).
Pros
High customer satisfaction ratings
Lots of discounts
Fully-featured website and mobile app
Cons
Home, renters, etc. only available through partners
No gap insurance
Local agents can be hard to find
See Also: Geico vs Progressive Auto Insurance [2022]: Which is the Better Option?
Important Features of Each Company
Liberty Mutual
Liberty Mutual offers home and auto coverage as well as insurance for condos, renters, landlords, motorcycles, critical illnesses, businesses, floods, and pets.
If you carry a main home or auto policy, you can also qualify for classic car, ATV, boat, RV, trailer, and umbrella insurance.
Third-party companies that partner with Liberty Mutual provide a term and whole life insurance and mobile home insurance.
Home
Optional Coverage
Coverage for valuables – This cover art and collectibles. Appraisals may be required for higher-priced, rare items.
Earthquake coverage – Not covered on standard policies. Worth looking into if you are in a high-risk area.
Escape of water coverage – Coverage for damage to your home from the malfunction of sewers, drains, and sump pumps.
Identity theft insurance – Helps cover costs associated with identity theft, attorney services, and provides counseling services.
Inflation protection – Liberty Mutual will take into account any inflation and up your coverage limits at renewal. Discounts may also be applied to your premium.
Replacement cost coverage – Provides brand-new replacements for any possessions lost, stolen, or destroyed in a disaster. Standard coverage provides a pro-rated value for possessions.
Discounts
Automatic payments
Bundling home and auto
Burglar alarm
Going paperless
New home, recently renovated
New roof
No claims with Liberty Mutual for 3 years, or no claims with the previous insurer for 5 years
Paying for the year upfront
Purchasing a policy online
Renewing policy before it expires
Smoke detectors
U.S. military
Auto
Optional Coverage
24-hour roadside assistance – Great for when your car won't start, battery issues, etc.
Accident forgiveness – This is one of Liberty Mutual's trademarks and a great perk if you don't get into accidents often. To take advantage of accident forgiveness, you will need to be accident and traffic violation-free for five years before your claim.
If you meet the requirements, your premium will not increase due to the first accident. Please note that California does not receive this benefit and terms may vary by state. If this is a deciding factor for you, check to make sure your state qualifies.
Better car replacement – If your car is deemed totaled, Liberty Mutual will reimburse you for a replacement car that is one year newer with 15,000 fewer miles. Your car can be any age or mileage to take advantage of this benefit.
Deductible fund – Deductibles can be difficult to pay in times of emergency. If you add a deductible fund to your policy, you can in a sense set up a savings account to lower your deductible when you need it. Liberty Mutual will contribute $70 each year if you contribute $30.
Gap insurance – Gap insurance is beneficial when purchasing a new car. Since your car depreciates as soon as it leaves the car lot, totaling your car in the first couple of years can create issues paying off your loan provider. Gap insurance ensures you can pay off your car's total debt so you can start fresh without negative equity.
Glass coverage – Covers any broken glass on your car without a deductible
Lifetime repair guarantee – As long as you own your vehicle Liberty Mutual will make the arrangements for the repairs (over 2,000 locations nationwide).
New car replacement – New cars depreciate fast. To ensure your new car is covered for the cost of your loan and not just the cost of the car's current value, new car replacement will reimburse you for a new car as long as your car is totaled in the first model year and has less than 15,000 miles on the odometer.
Rental car reimbursement – If your vehicle needs repair after a covered accident, Liberty Mutual will reimburse you for a rental car (daily limits vary by state).
Teacher benefits – Teachers are given free add-ons with Liberty Mutual. They receive vandalism loss protection (school-related events or on school property), personal property coverage, and collision coverage (deductible waived if an accident occurs during school business).
Uninsured/underinsured motorist – covers the cost of the accident if the other driver has insufficient or no insurance.
Discounts
Accident Prevention Course
Advanced safety features (anti-lock brakes, adaptive headlights, anti-theft devices)
Affiliations (business, alumni, professional)
Automatic payments
Bundling home and auto
Going paperless
Homeownership
Hybrid or electric car
Multiple cars
New client
No accidents
No traffic violations
Paying for the year upfront
Purchasing a policy online (5% discount)
Renewing policy before it expires
RightTrack program (allowing Liberty Mutual to monitor your driving, 90 days up to 30% discount, not available in all states)
Student (good grades, not taking a car to college)
U.S. military
Customer Satisfaction Rating
Liberty Mutual has a low customer satisfaction rating for auto claims and a higher than normal customer satisfaction rating for home insurance.
Customer service phone number: 888-398-8924
Claim phone number: 800-225-2467
Technology
Liberty Mutual has a wide range of technology to keep you connected and up to date with quotes and policy information. The website allows you to log-in to view policies, pay bills, complete claims, and access ID cards.
It is also easy to access your information on the go. Use the mobile app to pay bills and view policy information. You can also use the mobile app to complete a claim including uploading photos from the scene or contacting emergency roadside services.
Amazon users can get instant quotes from Liberty Mutual from their Alexa device. Plus, ask Alexa for information regarding common auto and home issues.
GEICO
GEICO offers home and auto coverage as well as insurance for renters, motorcycles, boats, classic cars, commercial, rideshare, and umbrella.
Home
GEICO's home and renter insurance is through third-party companies. You won't know which company you have been paired with until you receive your quote.
However, GEICO has partners in all 50 states which makes it easy to bundle home and auto.
Optional Coverage
Since GEICO works with multiple third-party carriers regarding home and renter insurance, the optional coverage features may vary from company to company.
Discounts
Discounts will also vary depending on which third-party you are matched with. Common discounts across the board include home security systems and smoke detectors.
Auto
Optional Coverage
Mechanical breakdown – This covers mechanical repairs for new cars (under 15 months old) and with less than 15,000 miles. Does not include everyday wear and tear. You can renew this coverage yearly for up to 7 years or 100,000 miles. Making a claim with this coverage is subject to a $250 deductible.
Rideshare – If you drive for a rideshare or delivery company (Uber, Lyft, Instacart, etc.) you can have a hybrid insurance policy that covers both business and personal use. This particular policy is currently available in 40 states and Washington D.C.
Discounts
Accident Prevention Course
Active or retired federal employee
Advanced safety features (anti-lock brakes, adaptive headlights, anti-theft devices)
Affiliations (business, alumni, professional)
Bundling home and auto
DriveEasy app (available in Connecticut, Illinois, Oregon, Pennsylvania, and Wisconsin)
Multiple cars
New car (3 years or newer)
No accidents (5 years)
Student (good grades, full-time student)
Using seat belts
U.S. military
Customer Satisfaction Rating
GEICO has an above-average customer satisfaction rating for auto claims and a higher than normal customer satisfaction rating for home insurance.
Customer service phone number: 800-207-7847 Claim phone number: 800-841-3000
Technology
GEICO's website can help you get insurance quotes, make a payment or submit a claim. It also features a widget to find the best price on gas at your current location.
GEICO's mobile app is a one-stop-shop offering users quick access to their insurance card, policy, and billing. You can also pay your bill, submit a claim, and chat via text with a qualified agent. Use the chat feature for roadside assistance, track auto maintenance, or find parking.
GEICO has its own voice assistant, Kate. Kate is located within the GEICO Android and iOS app and is equipped to answer common insurance FAQs and provide general policy information.
You can also link GEICO with Amazon Alexa and Google Assistant for added convenience when you are at home.
What Are Some Alternatives to Liberty Mutual and GEICO?
StateFarm – Best for Customer Satisfaction
Pros
Unique property policies such as those for manufactured homes, farms, ranches, and small businesses.
The website includes a property replacement cost estimator
Determines dog risk on an individual bit history, rather than on a breed of dog, this is a huge advantage for pit bull owners
Cons
Online system randomly connects you with a local agent that may not be the closest one to your home
Deductibles lack options
The online quote may not include unique property policy such as mobile homes
Progressive – Best for Customer Service
Pros
Multi-policy discount
HomeQuote Explorer, a tool that compares rates and policies from several insurance companies at the same time
Online chat tool for general questions
Cons
Exterior home inspection required for home policy
For some claims, a third-party underwriter is used instead of dealing directly with Progressive
Allstate – Best for Coverage Options
Pros
Rate Guard helps prevent rate increase due to claim
Claims-Free Reward can create a discount if you haven't filed any claims during your previous policy period
Easy to bundle life insurance with home and auto
Cons
Customer satisfaction is low
Default personal property coverage is lower than competitors
Loss of Use coverage is capped at a set percentage of the home coverage and may not cover the total loss
USAA – Best for Military
Pros
High customer service ratings
All-in-one solution for insurance, banking, and investing
Few complaints
Cons
Only available for active military, veterans, and their families
Monthly policy costs can be more expensive than competitors
FAQs
Question: Are GEICO and Liberty Mutual the same company?
Answer: No. GEICO is a popular public auto insurance company. You do not have to be a policyholder to purchase GEICO stock. Liberty Mutual runs its insurance company differently. Liberty Mutual automatically makes all policyholders shareholders.
Question: Why is GEICO so cheap?
Answer: GEICO is cheaper than other insurance providers due to a couple of factors. First, GEICO sells insurance policies direct to consumers (no middle-men).
Secondly, GEICO offers a large variety of discounts, of which most of its policyholders qualify for multiple discounts. Qualifying for more discounts lowers premiums which makes GEICO's monthly insurance costs more affordable for the average person or family.
Question: What is the best insurance company to bundle with?
Answer: The top five companies for bundling home and auto insurance include State Farm, Allstate, Progressive, Nationwide, and USAA.
Question: Is Progressive better than GEICO?
Answer: GEICO has proven to be a better choice for average drivers across demographic groups. GEICO's premiums are generally lower across the board without sacrificing discounts, add-ons, and customer service.
Which Insurance Provider Offers The Best Coverage?
While Liberty Mutual vs GEICO are similar in insurance policy add-ons and qualifying for multiple discounts, GEICO is the clear winner.
With direct to consumer policies, GEICO can keep premiums low, resulting in lower monthly payments regardless of your demographic.
This can be particularly helpful for insurers that are new drivers (teenagers), bad credit, and those with driving offenses. Plus, Geico's customer service is highly regarded, a feature that Liberty Mutual generally fails at due to third-party claims processors.
However, depending on your location, it's a good idea to shop around. Liberty Mutual offers Accident Forgiveness, a la carte policies, and full-year locked rate policies which are all excellent features if your Liberty Mutual quote is lower than GEICO.
Recommended Reads: