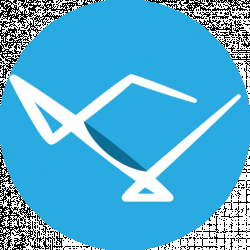 Latest posts by Insurance Genie Team
(see all)
Geico and Progressive are both major car insurance companies, and they offer a similar quality of coverage. While there are similarities between the companies, there also are differences.
About Geico
Geico Coverage Was Once Provided As A Benefit For Government Employees: Geico was first designed specifically to be offered to government employees. In fact, this is what Geico stands for (Government Employees' Insurance Company). This shows that they have been offering quality coverage from their beginning.
Long Track Record: Geico has been in business for decades. The company was founded in 1936. This gives them more than 80 years of experience in the industry.
They're Owned By A Major Conglomerate: Geico is currently owned by Berkshire Hathaway Corporation, and this is a multi-billion dollar company. Therefore, you can have full confidence in Geico's financial stability.
Geico Pros
Comprehensive Coverage: Geico offers 24/7 roadside assistance. They also cover medical expenses that are incurred as a result of an accident.In addition, you can get coverage for any type of vehicle. You can even get coverage if you drive an RV or motorcycle.
Quality Customer Service: Geico is available 24/7 to answer your call. Their representatives are extremely knowledgeable and establish a good rapport with all clients.
Affordable Rates: Geico is one of the cheapest insurers that you can choose from. In some areas and for some individuals, Geico offers the lowest rates on car insurance.
Discounts: If you are or have been in the military, you are eligible for discounted rates. There are additional discounts for members of the military who have been deployed to Iraq or Afghanistan.Geico offers a good student discount and a discount for employees of the federal government. Government employees can receive a discount of as much as 8%.You can also get a discount for having a clean driving record, and there are even discounts available for having low risk driving habits. If you attend driver education classes, you can get a discount for that.Bundling discounts are also available. Not only can you take advantage of the bundling discount if you insure multiple vehicles through Geico, but you can also get them if you have homeowners or renter's insurance through Geico.You can even get a discounted rate if you wear seat belts all the time. Discounts are also available for being a member of organizations that are recognized by Geico. There are more than 500 recognized organizations on their list.If you go on vacation, you can pay a lower rate for car insurance while your car isn't being used. This is very rarely offered by other insurance companies.
Popularity: Geico is trusted by more than 12 million people. This makes them the third most popular insurance company on the market.
XPress Repair Centers: Geico approved repair centers use a special process that's designed to maximize convenience. First, you drop off your vehicle. Then, the claims adjuster meets with you right away. The claims adjuster then contacts the garage directly to arrange the repair. While the car is in the shop, the claims adjuster keeps you up to date on how the repair is going. When you pick up the car, you'll receive a variety of documents about the repair.
Online and Offline Services: Geico offers a high quality of service online. You can pay online, make claims online, and check your claim status online. If you use a mobile device, it is even possible to download a Geico app!However, you can meet with an agent directly. This gives you the opportunity to have face to face interaction with a company representative.
Good Reviews: Geico is reviewed well on a number of insurance review websites. On one website, Geico has a rating of 10 out of 10. They are in good standing with A.M. Best, Standard and Poor's, and Moody's.
Good For People With A Poor Driving Record: It can be difficult to get car insurance if you have an accident history or ticket history. Luckily, it's somewhat easier to get insured through Geico. While Geico can be a bit expensive for those with a poor driving record at first, the rates tend to quickly go down after staying insured through Geico for a while.
BBB Accreditation: Geico is a BBB certified company, and they have a good grade with the BBB.
Geico Cons
Increasing Rates: Some people have noticed that their car insurance increased over time.
Difficulty Making Claims: There have been a few cases when Geico didn't cover claims as expected. In some cases, this resulted in necessary expenses not being covered. However, these reports aren't common.
See Also: Liberty Mutual vs GEICO: Which Insurance Company is Best?
 About Progressive
Progressive Is A Growing Company: As a result of offering online services, Progressive has grown considerably in recent times. Their website is extremely easy to navigate, and they offer a high quality of service online.
Financially Stability: Progressive is a a large company, and this gives them an exceptional amount of financial stability. In fact, Progressive is one of the most popular insurance companies in the country. There are more than 10 million people who get insurance through Progressive, and the company brings in around 21 billion dollar per year in revenue.
Progressive Pros
Long History: Progressive has been in business for quite some time. In fact, the company was founded in 1937. This is only a year later than Geico.
Totaled Vehicle Coverage: Many insurance companies don't cover a totaled vehicle. However, Progressive does covers the cost of vehicle replacement.
Comparison Tool: It is possible to compare rates between Progressive and other insurance providers on their website. It's very unusual for a car insurance company to offer this.
Discounts: Progressive offers conventional discounts, such as good student discounts, a bundling discount, and a safe driver discount. These discounts can be substantial, and they also offer some discounts that aren't offered by many insurance companies.In fact, you can get a discount for signing up for their insurance online. If you pay your insurance bill in full or set up a plan to pay the bill automatically, there also is a significant discount available. There even is a discount for maintaining continuous coverage.If you have a child under the age of 18 on your car insurance, you may be eligible for another discount. Discounted rates are available for signing up a child under the age of 18. In addition, there are discounts available for being a homeowner.There also is a discount for those who sign up online. Another discount is available for maintaining coverage.
Pet Coverage: Progressive offers 1000 dollars of coverage for pets that are injured during an auto accident.
Quality Customer Service: The customer service from Progressive has been reported to be excellent. The representatives are extremely knowledgeable, and they are easy to talk to. In addition, their customer service line is open 24/7.
Progressive Cons
No BBB Rating: Many car insurance companies have a Better Business Bureau rating, but Progressive isn't BBB accredited.
Poor Coverage For Businesses: Business owners often find that their coverage doesn't meet their needs.
Intrusive My Rate Program: While you can discounts through Progressive's My Rate Program, it can be quite intrusive. In fact, the program tracks where you drive!
See Also: Liberty Mutual vs Progressive Insurance: Which Is More Trustworthy?
What Are Some Alternatives To Progressive And Geico?
State Farm: State Farm is an excellent alternative to Progressive and Geico. They offer affordable rates and comprehensive coverage,. State Farm also has good reviews. Furthermore, it's easy to make claims with State Farm, and they offer a high quality of customer service. State Farm offers bundling discounts, and it's easy to take advantage of this offer. They offer other types of insurance in addition to vehicle insurance.
Allstate: Allstate is a reputable insurance company that offers a level of coverage that's comparable to Geico and Progressive. They have been reviewed well, and they offer quality customer service.
The Hartford: The Hartford offers comprehensive car insurance to many people, and their policies have been rated quite well. In addition, The Hartford offers great customer service. Their rates are quite affordable.
Farmer's Insurance: Farmer's Insurance offers other forms of insurance in addition to car insurance, and this allows you to bundle policies for substantial discounts. Like Geico and Progressive, they offer high quality car insurance.
See Also: State Farm vs Allstate Car Insurance: Which Auto Insurance is Better?
Important Features Of Each Company
| | | |
| --- | --- | --- |
| | Geico | Progressive |
| Years In Business | 81 | 80 |
| Number Of Clients | 12 million | 10 million |
| Ratings On Consumer Affairs | 3 out of five | 2.7 out of five |
| Average Annual Premium | $1,091 | $1,243 |
| BBB Accredited | Yes | No |
| Cheapest Premiums In | Vermont, Alaska, and Maine | Idaho, Iowa, and Alabama |
Which Insurance Provider Offers The Best Coverage?
Geico offers a somewhat broader range of discounts, and this often makes them a better company to choose. Furthermore, Geico has somewhat higher ratings than Progressive. While both companies are reputable, there seems to be a slightly higher incidence of complaints about Progressive.
In addition, Geico tends to offer lower premiums than Progressive. However, there are circumstances in which Progressive may offer you better rates. For instance, if you are a homeowner, you can get a discount from Progressive but not from Geico. In addition, Progressive offers a discount for having telematics, and Geico doesn't offer this.
Recommended Reads: