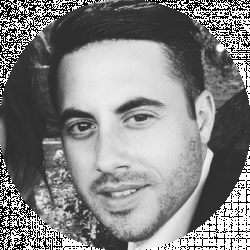 Latest posts by David Borgogni
(see all)
In our Allstate vs Liberty Mutual comparison, we'll get to the bottom of which insurer is the better choice to go with.
Both Allstate and Liberty Mutual are well-known companies offering a range of insurance products. You will have no doubt come across them at some point however how do you know which one to choose to cover your vehicle?
This is where we are going to help out. We're going to explore how they stack up with their auto insurance coverage.
We'll look at the differences between Allstate and Liberty Mutual if they share anything in common and finally discover which is best.
Main Differences Between Allstate vs Liberty Mutual
The main differences between Allstate vs Liberty Mutual are:
Liberty Mutual offers 12 months of auto insurance coverage, whereas Allstate only offers 6 months.
Liberty Mutual does not have a safe driving bonus, whereas Allstate has a safe driving bonus scheme to save. $100 on your annual deductibles.
Liberty Mutual offers a military discount, whereas Allstate does not
Liberty Mutual does not have local agents in any states, whereas Allstate has got this covered.
Exploring Allstate vs Liberty Mutual Features
We'll have a look at the differences between these two insurance companies later on. First, let's explore some features that they both have in common.
Collision cover
Both Allstate and Liberty Mutual offer collision cover as is standard with any auto insurer.
This cover allows you to make a claim to help pay for damage or repairs that have happened as a result of a collision on the road. Both of these insurances offer fairly standard collision cover although as we'll see a little later on, Liberty Mutual has some extra features for this.
With both insurance you can set a deductible – this is the amount of money you need to pay first towards repairs before the insurance kicks in. The lower the deductible the higher your insurance premium will be.
Liability
Another common feature of both Allstate and Liberty Mutual is their liability insurance.
While collision cover is designed to protect you against someone else causing damage to your car or an accident that isn't your fault, liability insurance is different. It covers you if you are in an accident and it is your fault.
If you have been at fault for an accident and have out of pocket expenses to pay, liability insurance can help towards that.
Discounts
There are some differences in the discounts that both Allstate and Liberty Mutual offer however there are also some similarities between this two insurance.
They both offer discounts for:
Having anti-theft devices installed
Anti-lock brake system
Driver training
Paying insurance in full
Other useful discounts include multiple policies. This means if you take several different policies out form the one insurer – auto and home insurance for example – you can get a discount.
If you undertake a defensive driver course you can also potentially get a discount with both Allstate and Liberty Mutual. So, there are several discounts that both of these insurers offer to get your auto cover cost down.
Roadside Assistance
Another feature of both these insurance companies is roadside assistance.
This is an additional feature and might not come as standard depending on what policy you take out however both Allstate and Liberty Mutual offer it.
If you don't already have roadside assistance cover, this is something you can get with your auto insurance. It means if you break down and need help, you don't need a separate policy to get this.
Allstate has a 24/7 roadside network that doesn't come with an annual fee and you can use it on a pay-per-use basis. There are pre-paid options too.
Liberty Mutual also has 24/7 roadside assistance cover that can be included in your auto insurance policy.
Both insurers have the optional extra of Towing & Labor Coverage.
Usage-Based Insurance
The final common feature of Allstate and Liberty Mutual is usage-based insurance.
This is insurance that centers the cost around your driving habits including safety and distance. It works by collecting data from your vehicle on how you drive. This is then used to calculate an accurate insurance premium.
It can be very beneficial to get a better cost for your auto insurance. While most people guess how many miles they do or the way in which they drive, this can provide an accurate result and alter how much you pay for insurance.
Features unique to Allstate
Ride for Hire
One feature that is unique to Allstate auto insurance is their Ride for Hire program.
This is targeted towards those who drive for a transportation network company. This includes companies such as Uber and Lyft. Oftentimes your standard auto insurance policy won't cover you completely for driving people around. There may be gaps between your own insurance and the insurance offered by a transportation network company.
This Ride for Hire policy can ensure that you are completely covered against all eventualities. It will bring the cost of your premium up a bit but it makes sure you have the right coverage.
Drivewise
The Driverwise program is another feature that is unique to Allstate. It is a usage-based insurance scheme that allows you to get discounts on your premiums.
Just by enrolling in Drivewise you get a 5% discount on your insurance policy. This can actually rise up to 13% over 6 months depending on your driving habits and behavior.
If you don't mind using a telematics device that plugs into your vehicle and feeds data back to your insurer, you can actually get pretty good discounts. For safe drivers that perhaps don't do a ton of miles, this can be a very rewarding scheme.
Safe driving bonus
The safe driving bonus is another feature of Allstate auto insurance.
This is designed to reward drivers if they don't have an accident in a certain time period. You get a bonus check every 6 months that you go without having an accident in your vehicle.
Your deductible can also be lowered with this safe driving bonus. For your collision deductible, this is reduced by $100 just for signing up and it reduces a further $100 for every year that you don't have an accident too. It is capped at $500 by it represents a really good way of driving down your deductible and the overall cost of your insurance.
See Also: State Farm vs Allstate Car Insurance: Which Auto Insurance is Better?
Features unique to Liberty Mutual
Liberty Mutual Deductible Fund
Moving onto the features unique to Liberty Mutual and the deductible fund is a way that you can get your deductibles down over time.
It does incur a cost to yourself. The way it works is that you and Liberty Mutual both contribute to a fund that pays out for your deductible if you need to make a claim. You pay an additional $30 per year on your insurance which goes into this fund and Liberty Mutual adds in $70 per year which totals $100. This $100 can be used to offset some or all of our deductible.
This can be done each year. So, if you don't make a claim for 5 years and pay into this fund, you will have a total of $500 which can be offset against your deductible for any claim you need to make for an at-fault collision.
Discounts
There are some discounts that are unique to Liberty Mutual and this can drive down the overall cost of your auto insurance policy.
If you are in the military you can get a 10% discount on auto insurance and they also have a multiple vehicle discount too. They also offer something called a good student discount which means if you have a GPA of B or better, you can save money on your auto insurance.
Another discount is the early shopper. If you get a quote with Liberty Mutual before your current policy expires, you can save money.
Overall, Liberty Mutual offers some really good discounts for a wide variety of customers.
12-month policies
A core feature of Liberty Mutual is that they offer 12-month auto insurance policies. Allstate only offers 6 months. In fact, this is a bit out of the norm and it is something that is very beneficial to a lot of people.
It means you only need to purchase auto insurance once per year and better protects you against higher insurance rates and revisions.
See Also: Liberty Mutual vs Progressive Insurance: Which Is More Trustworthy?
Comparing Allstate and Liberty Mutual pricing
The cost of auto insurance is hard to compare because there are so many factors to take into consideration.
That being said, the price of auto insurance in relation to your credit score is pretty similar between Allstate and Liberty Mutual.
They both look at your credit score – amongst other factors – to determine the cost of your insurance. When looking at the different credit score ranges, from Very Poor (300 – 579) to Exceptional (800 – 850), the difference in cost isn't a lot. In fact, it is only a few dollars in some cases.
While it is difficult to accurately compare Allstate and Liberty Mutual in regards to pricing, when looking simply at their credit score evaluations, there isn't much of a difference.
Pros and Cons
Allstate
Pros
Offers a good range of discounts
Ride for Hire covers gaps for transportation network company drivers
Safe driving bonus rewards sensible drivers
A reputable company offering a high level of cover
Cons
Only offers 6-month auto insurance policies
For some discounts, you need to contact an agent rather than doing it online
Liberty Mutual
Pros
Offers 12-month insurance policies
Good discounts for military and students
Liberty Mutual Deductible Fund can save you money
High level of overall cover
Cons
Insurance is often aimed at multicar homeowner household
Agents are now based in national call centers rather than local offices
Are there any alternatives?
State Farm
Like Allstate and Liberty Mutual, State Farm are another national auto insurer.
They offer a wide range of coverage options such as the standard liability and collision cover. This also extends to rideshare cover, emergency roadside assistance, medical payments and protection against uninsured drivers.
State Farm does provide some good discounts as well. This includes discounts for undertaking defensive driving courses, multiple vehicles, good student discounts and more. They are also great if you want a local agent but they don't offer military or senior discounts.
State Farm is a good alternative to both Allstate and Liberty Mutual but like any auto insurer, it does depend on your circumstances.
See Also: Geico vs State Farm [2022]: The Ultimate Comparison Guide
Amica
Amica is one of the oldest auto insurers in the country – they date back over 100 years.
Their auto insurance is favored by many people. This isn't just down to their standard covers – such as collision, liability, and roadside assistance – but because they offer some unique discounts and policies.
Amica provides several unique policies such as cover if you lose your car keys, free repairs if your airbag deploys by accident, bail bonds, and lost earnings cover if you need to go to court.
They also provide a number of discounts for multi policies, good student, student away from home, homeownership, and claim-free.
If you want an insurer that offers something a bit different with their policies as well as providing the standard levels of cover, it is worthwhile looking at Amica.
FAQs
Question: Are Allstate and Liberty Mutual available nationwide?
Answer: Yes. Both Allstate and Liberty Mutual provide auto insurance cover nationwide.
Question: Do Allstate and Liberty Mutual offer roadside assistance?
Answer: Yes. Both of these insurance companies offer the option of roadside assistance if you don't already have it. They are both 24/7 but there are some slight differences between the courage offered. You should check the fine details before making a purchase.
Question: Do Allstate and Liberty Mutual offer discounts for military personnel?
Answer: Yes. Both of these auto insurance companies offer discounts for military personnel and veterans. You can also check each insurer's policies for discounts for students and other groups.
Question: Does Allstate offer 12-month auto insurance?
Answer: Yes. You can get a 12-month auto insurance policy from Liberty Mutual that gives you better protection against rate increases.
Do Allstate and Liberty Mutual offer other types of insurance?
Yes. They both offer a range of insurance products as well as auto insurance. This includes home insurance and life insurance.
Our Verdict: these are two good insurers but Liberty Mutual just edges it
Both Allstate and Liberty Mutual provide a high level of auto cover.
There are a lot of similarities between these two insurance providers. Aside from the standard coverage options such as collision and liability, they both offer usage-based insurance, discounts as well as roadside assistance cover.
If we had to choose an insurer to go with, we would choose Liberty Mutual but it is very close.
There are things we like about Allstate. Their safe driving bonus program is a great way to save on your deductible and their Drivewise scheme helps to get a discount on your policy. Their Ride for Hire policy also helps bridge the gap for Uber and other ride for hire companies.
However, there are some things we just like better with Liberty Mutual. One is the fact that they offer 12-month auto insurance cover instead of just 6 months.
This is a really big advantage for Liberty Mutual. Even though they have centralized their operations which means agents are now based in national call centers, this isn't a massive deal for us. Their military and student discount options are a big benefit too.
We also really like their Liberty Mutual Deductible Fund which helps drive down your deductible liability.
Overall Liberty Mutual just edges it for us. Both of these insurers are good but if you need to choose between them, go for Liberty Mutual.
Recommended Reads: