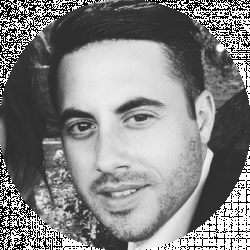 Latest posts by David Borgogni
(see all)
Damaged windshields, home theft, or medical concerns are some of the most common reasons why people choose to get an insurance policy. In this State Farm vs Progressive comparison, we'll try to establish which of these industry giants issues policies with better coverage.
Deciding between these two insurers isn't easy because they offer a similar set of services to both individuals and commercial establishments. However, the pricing of their policies largely depends on a person's age, credit score, or place of residence.
Both of these companies are among the nation's best auto insurers, as they issue policies for all types of vehicles at reasonable prices. Our State Farm vs Progressive review comparison will provide you with an overview of all the services these brands offer and help you choose those that best fit your needs.
Related: Read our Liberty Mutual vs State Farm comparison to find out which company issues better insurance policies.
Main Differences Between State Farm vs Progressive
The main differences between State Farm vs Progressive are:
State Farm has more than $60 billion net premiums written per year, whereas Progressive writes a little less than $40 billion premiums every year
Progressive's financial services include just personal loans and the car shopping service, whereas State Farm allows its customers to set up savings accounts, open checking accounts or create a retirement plan
State Farm is a more affordable option for people with bad credit scores, whereas Progressive is a somewhat better choice for high-risk drivers
Progressive offers only a handful of discounts for its insurance policies, whereas State Farm has a wide range of discounts
State Farm is the largest property-casualty and car insurance company in the United States, whereas Progressive is one of the top five auto and property-casualty insurers in the country
Key specifications
State Farm
Progressive
Market share
9.27%
5.54%
Insurance type
Property-casualty, health, auto, life…
Property-casualty, auto, health, life…
Claim management difficulty level
Easy
Easy
Mobile app
iOS, Android
iOS, Android
Roadside assistance and customer service
Yes
Yes
Bundle insurance policy options
Yes
Yes
Latest price
Check latest price
Check latest price
Examining the Features of State Farm and Progressive Insurance Companies
State Farm Insurance
Although it isn't the oldest insurance company in the United States, State Farm is currently the largest life, auto, and home insurer in the country. Currently, the company has over 80 million policies issued in the United States and Canada.
With 44 million issued policies, auto insurance is by far the State Farm's most popular product. The company is currently servicing 27 million home insurance policies that include fire coverage as well as 7 million life insurance policies.
State Farm was founded as the mutual car insurance company that was owned by its policyholders in 1922, and almost a hundred years later, it is still the most influential brand on the auto insurance market.
At the turn of the century, the company included banking and investment in its services, and twenty years later, the State Farm Bank hosts more than 2 million accounts. Go through our State Farm vs Allstate comparison to find out more about the differences between these insurance companies.
Key features
All clients receive an insurance ID Card
The coverage of insurance policies is customizable
The brand's Steer Clear app enables drivers younger than 25 years old to qualify for insurance policy discounts
Policyholders can pay insurance bills without signing in to their accounts
Getting a quote online is easy
A broad spectrum of banking and investment services
Multiple bundle options
Moderate monthly rates
Insurance types
Individuals and businesses from all 50 states can get the company's insurance policies that are tailored to their specific needs. Although the company's services were available in Canada for decades, State Farm ceased its operations in Canada in 2015.
The company's services are divided into Insurance, Banking, and Investments categories. Each of these categories contains several subcategories that include different types of insurance policies. The State Farm's most popular vehicle insurance policies are:
The company offers insurance policies crafted specifically for vintage cars or sports cars that are available under its Car insurance policy.
The scope of home insurance policies is equally impressive as you can choose between the Homeowners, Rental Property, or Farm and Ranch, among numerous other options.
It is worth pointing out that Progressive offers Farm insurance policies for businesses while individuals, regardless of how much land or livestock they own, can purchase State Farm's Farm and Ranch policies.
Read our guide to finding the best life insurance if you'd like to get one of State Farm's life insurance policies.
Reporting and tracking claims
You can report a claim moments after the accident either through the State Farm app or by getting in touch with customer service.
Adding the Roadside service to your auto insurance policy will increase your monthly rate, but it will also enable you to request towing, gas, locksmith, and other services at all hours of the day.
The process of filing a claim through the company's website is intuitive since you just have to answer a few questions that explain the type and scope of the accident. The company will then check the legitimacy of your claim and send you an estimate of the reimbursement.
Afterward, you can decide you want State Farm to directly send the money to your account or settle the bill directly with the company that repaired your asset. You can keep track of the entire claims process by signing in to your account.
Read our guide to finding the best medical insurance if you're interested in getting one of State Farm's health insurance policies.
Other noteworthy features
In addition to offering liability, disability, pet, health, life, home & property, and auto insurance policies, State Farm also enables its clients to insure their small businesses.
So, if you have a privately owned business you can ensure the commercial car or your employees with one of the State Farm's policies. The insurance company collaborates with businesses from a wide range of industries and provides policies that are crafted to meet their needs.
Individuals can set up checking or savings accounts and receive credit cards if they opt to utilize the company's banking services. State Farm provides a host of investment services that enable you to create mutual funds, open an educational savings account or make a retirement plan.
Purchasing one of the available Annuity policies will enable you to manage your assets and turn them into income after you retire. Read our life insurance portability vs conversion comparison if you're not sure which type of policy you should choose.
Trustworthiness
The fact that State Farm issues millions of insurance policies every year is the indicator of the company's credibility. Besides, the monthly rates aren't too high, even for customers that have a bad credit score or a high-risk driver designation.
Policies can be purchased online or from an agent, but for some policies, you'll only be able to request a quote online, and you must get in touch with an agent to finalize the payment.
It is worth adding that the monthly fees depend on your place of residence and a number of other factors, so for that reason, it is usually better to consult with the company's agent before purchasing a policy.
Enrolling in State Farm's Drive Safe and Save™ program will make you eligible for the auto insurance discount, and it will enable you to save 30% of the policy's value by driving safely.
Progressive Insurance
In 2019, Progressive made the Fortune 500 list of largest corporations in the United States, but it was ranked in 99th. That same year, State Farm was ranked 36th on this list. Besides generating less revenue than State Farm, Progressive also has a narrower range of services.
The company was founded in 1937, and in its early years, it was oriented towards insuring high-risk drivers. Today, Progressive's annual premiums for drivers who committed a traffic offense are still lower than the premiums offered by State Farm or other competitors.
Progressive is one of the largest auto insurance companies in the United States that issues millions of policies every year. The company collaborates with a vast network of more than 40000 independent agencies, but you can also purchase a policy at Progressive's website.
Read our guide to finding the best homeowners insurance to find out if the coverage of Progressive's home insurance policies meets your needs.
Key features
Name Your Price tool allows users to find the policy that fits their budget
Offers insurance policies for almost all types of vehicles
Snapshot program customizes your monthly rate based on your driving
Versatile selection of home and personal insurance policies
Huge client base
Customer service is available 24 hours
Roadside assistance service is available for cars, motorcycles, RVs, and boats
The easy claim management process
Insurance types
Although Progressive issues all common types of insurance policies, auto insurance is still its most sought-after product. More than 20 million drivers own one of Progressive's car insurance policies, which speaks volumes about their coverage and affordability.
You can insure virtually any type of vehicle with Progressive, since the company offers policies that are crafted especially for RVs, snowmobiles, or cars, to mention a few.
The company has a broad range of home insurance policies that include the standard homeowners policy as well as options such as Condo or Home Warranty. What's more Progressive lets you choose from a broad spectrum of personal insurance policies that include Dental, Travel, or ID theft.
Progressive can help you buy or sell a car through its car shopping service and you can get a loan through the Upstart platform. Go through our GEICO vs Progressive auto insurance comparison if you're not sure where to insure your car.
Reporting and tracking claims
As indicated by its name, the company has always strived for innovation, which is one reason why filing a claim requires a minimum amount of effort.
There's no need to get in touch with the company's agents if you want to file a claim because you can complete the entire process through the website or the Progressive app. You'll have to describe the circumstances under which the accident happened and submit images of the damaged asset.
The company will then assess the damage and provide you with an estimate of the costs it will cover. Policyholders can keep track of the scheduled appointments or any other developments in the claims process by logging in to their Progressive accounts.
The duration of the claims process depends on the scope of the accident and it can take anywhere between several weeks and several months until you're reimbursed for the damaged asset.
Other noteworthy features
The Business Owners Policy and the General Liability Policy can either be purchased separately or bundled depending on the business' needs.
Small business owners can enroll in the Progressive Advantage program that gives access to all policies privately owned businesses need to protect themselves against liability or accidents. The company issues policies to professionals working in different industries.
So, if you're an architect, a landscaper, or you're running an IT company, you'll have no trouble finding an insurance policy at Progressive. The coverage of all commercial policies is customizable, and you can choose the assets you want to protect.
The monthly rates for policies depend on a variety of factors, but businesses that enrolled in the Progressive Advantage program spent on average less than a hundred dollars on their policies.
Trustworthiness
If you're searching for car insurance, Progressive is one of the best solutions you have because it lets you choose a policy that is designed specifically for the type of vehicle you own.
Progressive is also among your best options if you want to ensure your home and your car because it lets you bundle two policies at a discounted price. High-risk or young drivers may benefit from Progressive's services since the company allows them to enroll in programs that will improve their rating.
The company doesn't offer as many discounts as State Farm or other competitors. This makes it a good choice for future policyholders who don't mind covering relatively high monthly rates.
As one of the highest-grossing insurance companies in the United States, Progressive is a reliable insurer that protects its customers against unnecessary risks.
State Farm vs Progressive – Pros and cons
State Farm
Pros
Affordable monthly rates
Huge selection of individual and commercial policies
Offers banking and investment services
Policies are often available at discounted prices
Cons
The claims process can be slow
Some policies can't be purchased online
Progressive
Pros
Requesting a quote is easy
Excellent auto insurance policies
Customizable coverage
Progressive Advantage program allows business owners to gain quick access to all policies they need
Cons
High monthly rates
Customer service could be improved
The Best Alternatives to State Farm and Progressive
Even though State Farm and Progressive are undoubtedly dominant in the property-casualty and auto insurance market, they still face a lot of competition. You'll have a wide range of options to choose from if you're searching for a home or car insurance.
We've shortlisted several alternatives to the State Farm and Progressive insurance companies, so let's take a look at what they have to offer.
American Family Insurance
The homeowner's insurance calculator or a wide spectrum of policy customization options are among the reasons why American Family Insurance is one of the nation's most popular property-casualty insurers.
Individuals can opt for policies that protect different types of property, including homes or vehicles, as well as life, health, and travel insurance policies. American Family Insurance's commercial and business policies are available to companies from different industries.
Nationwide
Millions of businesses and individuals are already utilizing Nationwide's services that are designed to meet their needs. The range of policies offered by State Farm or Progressive isn't much wider than Nationwide's policy range.
In addition to insurance, the company also offers investment and banking services so that you can open a bank account or invest in a retirement plan.
GEICO
GEICO insures more than 27 million vehicles, making it the second-largest auto insurance company in the United States. However, its scope of services extends well beyond car insurance policies, and you can get home insurance or a life insurance policy at GEICO.
Businesses can choose from a wide range of policies that protect them from liabilities or medical malpractice.
Frequently Asked Questions about State Farm and Progressive
Answer: All-State Farm policyholders can view and edit their policies online.
Question: Can I view my State Farm insurance policy online?
Answer: All-State Farm policyholders can view and edit their policies online.
Question: Do I have to sign in to my account to pay the State Farm policy monthly rate?
Answer: It isn't necessary to sign in to your State Farm account if you want to pay an insurance bill. The AutoPay feature is also available if you want to make payments automatically.
Question: How to choose the right coverage in a Progressive auto insurance policy?
Answer: The website won't let you choose coverage that doesn't apply to your vehicle if you're purchasing an auto insurance policy online. It is advisable to contact Progressive's agent if you're not sure which coverage you should choose.
Question: What is the usual reimbursement amount Progressive pays after an approved claim?
Answer: On average, the company pays between $14.000 and $28.000 for an approved claim, but the exact reimbursed amount depends on the type of policy you have and the severity of the accident.
Our Verdict: Does State Farm issue more affordable insurance policies than Progressive?
Choosing between two industry giants like the State Farm and Progressive isn't an easy task because both companies provide high-end services to their customers. Their auto insurance policies set industry standards, while policyholders can customize their coverage effortlessly.
We recommend choosing State Farm if your credit score isn't great. Also, State Farm is a great choice for anyone who wants to set up a retirement fund or create an education savings plan for their children.
On the other hand, Progressive is a reliable insurance company that works with individuals and businesses to keep their assets safe. Are you going to opt for a State Farm or Progressive insurance policy?
Let us know in the comments or continue reading our Ladder Life insurance review if you want to find out more about this life insurance company.
Recommended Reads: