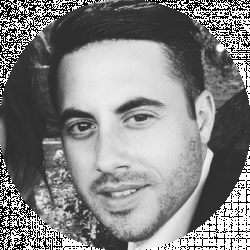 Latest posts by David Borgogni
(see all)
Accidents happen when you least expect them, and the only way to salvage the damage is to have a backup plan. In this Liberty Mutual vs USAA comparison, we'll try to determine which insurance company issues policies that protect their holders from accidents better.
Although both companies are among the ten largest insurers in the United States, their paths to success aren't similar. Their services can't be used by clients from the same background, even though both companies offer a nearly identical range of insurance policies.
The USAA and Liberty Mutual issue policies tailored for individuals and small businesses, and both companies offer a broad spectrum of financial services.
Our Liberty Mutual vs USAA comparison will help you get better acquainted with these companies and choose the one that meets all your expectations. You should also read our Liberty Mutual vs Esurance comparison to determine which insurance company issues better policies.
Main Differences Between the Liberty Mutual vs USAA
The main differences between Liberty Mutual vs USAA are:
Liberty Mutual insurance policies are available to all US citizens, whereas the USAA's policies are only available to the US military personnel and their families
Liberty Mutual was founded in 1912, whereas USAA was established in 1922
Liberty Mutual has a $43.796 billion annual revenue, whereas the USAA generates annual revenue of $35.62 billion
Liberty Mutual offers a wide range of discounts for its policies, whereas USAA offers only a handful of discounts
Liberty Mutual writes 35.6 billion direct premiums per year, whereas the USAA writes $23.4 billion direct premiums every year
Key specifications
Liberty Mutual
USAA
Market share
5.03%
3.32%
Insurance type
Property-casualty, health, life, accident…
Property-casualty, health, life, accident…
Claim management difficulty
Easy
Easy
Mobile app
iOS, Android
iOS, Android
Roadside assistance and customer support
Yes
Yes
Bundle insurance policy options
Yes
Yes
Latest price
Check the latest price
Check the latest price
Examining the features of the Liberty Mutual and USAA insurance companies
Liberty Mutual
You don't need an introduction to Liberty Mutual insurance if you grew up in the United States since you probably saw countless company commercials on TV. At the moment, Liberty Mutual is one of the nation's top five property-casualty insurers, and its services are available in all 50 states.
The Liberty Mutual Group has either partial or complete ownership of insurance companies on several continents, although its business model is somewhat different at home and abroad.
All policyholders within the United States also own a certain percentage of the company's shares, but its subsidiaries usually don't offer mutual company benefits to its clients.
Home and car insurance remain the company's most popular product as the majority of the brand's clients opt for these types of insurance policies. However, the company offers a variety of insurance options that cover anything from tuition to identity theft.
Key features
Insurance policies are available to individuals and businesses
Getting a policy estimate is easy
Bundle options enable policyholders to ensure their homes and vehicles under the same policy
The simple claim management process
Wide selection of policy discounts
The quick and efficient damage evaluation process
Friendly and helpful customer support
All policyholders can get QuickPath™ ID cards
Insurance types
The variety of policies you can find at Liberty Mutual's website is staggering, as there are hundreds of options to choose from. The brand adjusts its products to the needs of individuals and businesses, and you can purchase an insurance policy as a private citizen or as a company.
Also, you can get one of Liberty Mutual's policies designed for small businesses if you want to protect your place of business or insure the equipment your employees are using.
Liberty Mutual is one of the largest auto insurance companies in the United States that allows you to insure private and commercial vehicles. The brand's car insurance options for individuals include the following policies:
You can find these home insurance policies at Liberty Mutual's website:
It is worth adding that the company offers Umbrella policies in both of these categories that extend the coverage of the home and auto insurance policies. Go through our guide to finding the best homeowners insurance if you're unsure which type of home insurance you should get.
Reporting and managing claims
How long the insurance policy you purchased at Liberty Mutual is going to remain valid depends on the type of policy. So, if you get the company's life insurance, you won't have to update it or renew it often, while the home and auto policies have to be updated and extended every year.
You must have a valid policy to submit a claim, and you can do so through the company's website, app, or by contacting customer support. Optionally, you can go to the local Liberty Mutual office and talk to the insurance agent in person.
Policyholders who have been in a car accident can utilize the Claims Valet Service to order a rental car at the scene of the accident. The company takes care of your car and delivers it to you after it is repaired.
Once the claims process is initiated, the company's agent will evaluate the cost of the damage and send you the estimated reimbursement amount. You can keep track of the entire process through the app or your Liberty Mutual account.
Read our guide to finding the best medical insurance to learn more about how it works and what it covers.
Other noteworthy features
Only individuals can get quotes or purchase insurance policies online. Small business owners have to get in touch with one of the company's agents to find out the details about the policy they want to acquire.
In addition, a business that works in printing and publishing, farming, nonprofits, and all other industries the Liberty Mutual company insures, have to get their policies in person. You can also request an online or physical audit to assess the potential sources of damage that can put your business at risk.
After you purchase an insurance policy, you can use Liberty Mutual's SafetyNet™ feature to gain access to tools and resources that will help you increase the safety of your employees and minimize the risk costs.
Businesses can file claims effortlessly, but recovering the cost of damages can be a lengthy process that can take months. Go through our Liberty Mutual vs State Farm comparison to find out which insurance company has better policies.
Trustworthiness
The company's annual premiums and monthly rates vary from one policy to another, and they depend on numerous factors. So, the state you live in, your credit score, or even your age can affect how much you have to spend on a Liberty Mutual insurance policy every month.
Broadly speaking, Liberty Mutual isn't an ideal insurer if you already faced DUI or reckless driving charges. But, if you're credit score is between 740 and 800, Liberty Mutual might be an affordable solution that will cover most of your needs.
The company writes billions of dollars in direct premiums every year, which serves as a testament to its reliability. In addition to financial reimbursement, Liberty Mutual has a vast network of repair shops, which enables you to use the company's services to repair the damaged asset.
Read our Allstate vs Liberty Mutual comparison to find out which insurance company is more reliable.
USAA
Almost a century after it was established, the USAA still serves the same goal. 25 army officers founded the company with the aim of insuring each other's vehicles and soon after extended its membership to officers serving in the navy and marines.
In the 1930s, its membership rose to 30,000 US soldiers, and it continued to increase in the subsequent decades. After the II World War, the company extended its operations abroad, but it only started insuring the families of its members in the 2000s.
The availability of USAA's insurance policies remains limited, so for instance, a soldier cannot use it to insure his or her parents. Besides, civilians cannot purchase any of the company's policies as they are exclusively designed for people who are actively serving in the army.
Members of the army who left the service with dishonorable discharge lose the right to be USAA policyholders.
Key features
Joining USAA is only possible if you serve in the military
The company offers all standard insurance policies
Affordable monthly rates
USAA offers financial services to its members
Simple claims procedure
Roadside assistance is available to all policyholders
USAA's retirement packages help veterans plan their future
The company issues loans to current and former army members
Insurance types
The USAA's insurance policies are designed to protect army officers and their family members from accidents and cover all treatment costs if they experience health problems.
The company's auto insurance options aren't as versatile as those offered by Liberty Mutual. However, you can still choose between Liability, Comprehensive, Uninsured and Underinsured, Collision, and Full Coverage options within the Auto Insurance category.
Also, the USSA has policies that are crafted specifically for motorhomes, boats, classic cars, and motorcycles so that you can choose the policy that meets all your demands.
Homeowners insurance policy protects its holders from theft, vandalism, fire, elemental disasters, and liability. The policy's coverage is customizable, and you can select the assets you want to protect with the policy.
Bundling several policies together will reduce their cost, which is why most policyholders decide to merge their auto and homeowners insurance policies. Read our comparison of Survivor Benefit Plan vs Life Insurance to understand better the differences between these types of policies.
Reporting and managing claims
As a USAA policyholder, you'll be able to file a claim moments after an accident occurred. Also, you'll be entitled to the roadside assistance service that can help you unlock a vehicle, change a flat tire or jumpstart the battery.
Non-policyholders who have been in an accident with someone who has USAA insurance can file claims through the company's website. The process of filing a claim can be completed either through the company's website or through the USAA app.
Keep in mind that you might have to cover the deductible if you want the claim to be handled by the USAA. Managing a claim you submitted is easy since you'll have quick access to all scheduled services.
Besides, you can keep in touch with your adjuster through the app or check if there are any recent updates. Read our Ladder Life Insurance review if you don't want to get the USAA's life insurance policy.
Other noteworthy features
Besides insurance policies, the USAA provides financial services to current or former military members. For instance, the company can help you set up a savings account, get a credit card, or create an education plan for your children.
You can also get one of the USAA's fixed-rate loans if you want to buy a house or refinance a credit. The company's VA Loans offer several advantages as you won't have to make a down payment or have a good credit score.
The USAA company helps veterans plan their retirement by enabling them to make investments through its Schwab or VictoryCapital funds. The Long-Term Care policy is aimed at retired military officers who no longer can perform basic daily activities on their own.
It is also worth adding that USAA provides assistance to soldiers who are just starting their military lives or veterans who are leaving the army.
Trustworthiness
Despite being an exclusively military insurance company, the USAA is still one of the largest property-casualty insurers in the United States.
Its average monthly rates are significantly lower than those offered by Liberty Mutual, although the exact cost of a USAA insurance policy depends on the state. The company writes more than $20 billion in direct premiums per year, which is a clear indicator of its trustworthiness.
Besides, the company offers bundle options and different types of discounts that further lower already affordable insurance policy prices.
However, its products are only available to serving or retired army members and their closest family.
Liberty Mutual vs USAA – Pros and Cons
Liberty Mutual – Pros
Broad insurance policy coverage
Bundle and discount options are available
One of the best car insurers in the United States
Coverage customizer tool allows users to choose which assets their policy is going to cover
Liberty Mutual – Cons
Poor choice for people with bad credit score or drivers who already had accidents
The claims process can sometimes be slow
USAA – Pros
Issues fully customizable insurance policies
Offers financial services to its customers
Advisory services for active officers
Features discounts for different types of services and products
USAA – Cons
Not available to civilians
No business insurance policies
The Best Alternatives to Liberty Mutual and USAA Insurance
The insurance market in the United States is highly competitive, and it won't take long to find an alternative to Liberty Mutual or USAA. In addition, you won't be able to use any of the USAA's services unless you served or you're still serving in the military.
We've shortlisted a few of the best alternatives to Liberty Mutual and USAA, so here's what they have to offer.
Nationwide
Whether you're looking for a personal or business insurance policy, Nationwide should be one of the first places to look. The company lets you choose from a broad spectrum of customizable policies that allow you to decide what the policy is going to cover.
Besides the insurance and protection services, Nationwide offers investment, retirement, banking, and borrowing products tailored to meet the needs of different types of clients.
Travelers
Auto + Home, Auto + Condo, or Auto + Renters bundle packages offered by the Travelers Insurance Company allow you to pick the coverage that works for you and save some money.
You can find all standard insurance policy options at Travelers, and you can insure an event, jewelry, or any other valuable asset you might have. The Travelers Insurance Company works with businesses from different industries to improve the safety of their workers and protect them from accidents.
Chubb
Chubb issues $23.3 billion of direct premiums per year, which speaks volumes about the scope of the company's client base. Different versions of the homeowner, auto, valuables, or liability insurance policies are available, and you can opt for the one that covers all your demands.
Companies can purchase policies that cover workers' compensation, accident & health issues or protect their data from cyberattacks directly from Chubb.
The cost of an insurance policy depends on different factors, but the company's services are usually more expensive than the services of its competitors.
Frequently Asked Questions about Liberty Mutual and USAA
Question: Can I get an insurance policy quote through Liberty Mutual's website?
Answer: Yes, you can, you just have to insert the zip code and other data requested in the online questionnaire, and the website will generate a quote for you.
Question: Are Liberty Mutual's insurance policies customizable?
Answer: Yes, they are. You can use the customizer tool to pick the coverages included in the insurance policy you want to purchase.
Question: How soon do I get a payment after the USAA policy claim is confirmed?
Answer: The company makes two payments once a claim is approved, the first payment covers the value of the damaged asset before it was repaired, and the second payment covers the value of the repaired asset.
Question: Can civilians be USAA policyholders?
Answer: No, civilians can only be insured by USAA policies if they are related to the policyholder.
Our Verdict: Which insurance company to choose – USAA or Liberty Mutual?
Driving an uninsured car is a serious felony that can cost you your driver's license and hundreds of dollars in fines and penalties. Hence, as a car and homeowner, you must choose an insurance policy that will cover different assets and protect you against accidents.
USAA is undoubtedly one of the best property-casualty insurers in the United States because it offers policies with extensive coverage at affordable prices. However, you can only purchase the company's products if you serve in the army.
We recommend Liberty Mutual insurance policies if you have no affiliations to the US military because they protect you from all common causes of accidents, and you can save money by opting for a bundle package.
Which insurance company are you going to choose, Liberty Mutual or USAA? Share your opinions in the comments or continue reading our Liberty Mutual vs GEICO comparison if you want to find out more about the differences between these insurance companies.
Recommended Reads: