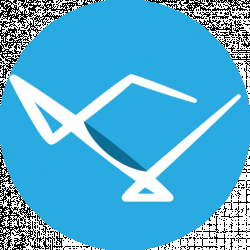 Latest posts by Insurance Genie Team
(see all)
Esurance and Liberty Mutual are both popular providers of car insurance. While there are some similarities between the two companies, they are quite different from one another.
Main Difference Between Liberty Mutual vs Esurance
The main differences between Liberty Mutual and Esurance are:
Esurance is an online only insurance agency, whereas Liberty Mutual is available both online and offline
Liberty Mutual offers insurance in all 50 states, whereas Esurance is active in only 43 states
Liberty Mutual has been in business for over 100 years, whereas Esurance has only been around for 8 years
Esurance offers more good driver discounts, whereas Liberty Mutual does not
Here are the important things that you need to know about each company:
Esurance:
Esurance is a bit different than most other car insurance companies, and they use a unique business model. Here are some of Esurance's key features.
Online Company: Esurance is one of a relatively small number of insurance companies that exclusively does business online. There are both advantages and drawbacks to this, but Esurance is likely one of (if not the) most popular online provider of car insurance
Known Entity: Esurance has years of experience in the industry. While there are many online companies that aren't trustworthy, Esurance is. In addition, they are a subsidiary of another well known insurance company.
Some Track Record: Esurance has been around for a period of several years.
Esurance Pros:
High Quality Website: Esurance makes it possible to do everything online, such as getting quotes, applying for insurance, and filing a claim. In addition, their website is very mobile device friendly. This can allow you to make a claim right from the scene of an accident. In addition, there's an app for Esurance.
Availability Of Representatives: Esurance's representatives are available 24/7, and this makes it much easier to file a claim or ask questions about their policies.
Cost: Their prices tend to be low. In fact, they often offer some of the lowest rates on the market.
A Permanent Insurance Card: Not all insurance companies provide their customers with a permanent insurance card. This is particularly true of insurance companies that do much of their business online. Esurance will mail you a permanent car insurance card.If you are pulled over by a police officer, he or she may ask you for proof of insurance. In addition, many states don't accept electronic proof of insurance. Without a permanent insurance card, you could end up receiving a ticket for lack of insurance. If you find yourself in an accident, you can show the insurance card to whoever else was involved in the accident.
The Customer Service: Esurance offers a high quality of customer service. Their representatives are extremely knowledgeable and establish a good rapport with their customers. Furthermore, customer service representatives answer emails quickly.
BBB Certification: The company is BBB certified, and this is strong evidence that Esurance is trustworthy.
Esurance Cons:
Unexpected Costs: Not all fees are easy to readily disclosed by Esurance. Some examples of these undisclosed costs include additional costs for being billed by snail mail and additional costs for sending a check by mail. This has been a significant source of frustration for many people.
No Local Agents: This can make it difficult to get customer service that is tailored to your location. In addition, you won't be able to have face to face interaction with an insurance agent. This is often extremely valuable.
Policy Cancellation: It often is difficult to cancel your Esurance policy. In fact, there are penalty fees for canceling an Esurance policy. In many cases, the penalty fees are the largest allowed by law. This can be quite a lot, and it isn't uncommon for their cancellation fees to be hundreds of dollars.
Skimpy Coverage: Many people who have used Esurance have said that the coverage can be skimpy for some things. Some people had to wait a long period of time for payment after an accident.
Questionable Reviews: There seems to be a significant number of people who have had somewhat negative experiences with Esurance.
Liberty Mutual:
There are several important features of Liberty Mutual car insurance. Here are some of them:
Easy To Get Quotes: It's easy to get a quote online from Liberty Mutual. The website allows you to punch in your location and other key variables, and you can get a fairly accurate quote. If you aren't interested in their online quotes, you can get your quote by calling the company.
Affordability: Liberty Mutual's plans are created with affordability in mind. In fact, clients save an average of 738 dollars when switching to Liberty Mutual. In some areas of the country, Liberty Mutual is one of the cheapest providers.
Long Period Of Time In Business: Liberty Mutual has been in business for quite some time. In fact, they have been in business for over a century!
See Also: Liberty Mutual vs USAA: Which Insurance Is Best?
Liberty Mutual Pros:
Policy Discounts: In many cases, you could get discounts that will lower the price even further. There are substantial discounts available for having multiple vehicles on the same plan. There also is a discount available for people who have a home insurance policy with Liberty Mutual in addition to their car insurance policy.
Reputation: Liberty Mutual tends to be rated relatively well by its customers. Ratings of the company often average 3.5 stars or higher on review sites. Some sites even show that Liberty Mutual averages at over 4 stars.In addition, most people seem to stick with Liberty Mutual. In fact, a study showed that 86% if Liberty Mutual customers continued their coverage.
Customer Service: Liberty Mutual offers quality customer service. Their representatives are easy to reach 24/7, and they establish good rapport with all clients. They also are very knowledgeable.
Comprehensive Coverage: Liberty Mutual is quite comprehensive in terms of the coverage they offer. They cover a variety of expenses that are ignored by many other insurance providers.For instance, if your car is totaled in an accident, many insurance companies don't cover the cost of the replacement. However, Liberty Mutual does. This option is only available if the car is totaled within a year of buying it though.In addition, Liberty Mutual covers the cost of a rental car. If you get your car fixed at a garage that is approved by Liberty Mutual, the rental coverage is unlimited. If your car breaks down and has to be towed, Liberty Mutual will cover the cost of the towing as long as the car is taken to a garage that is approved by the company.
Accident Forgiveness: If you have a singular accident, it will not affect your rates. This is something that is rarely offered by insurance companies. Often times, a single accident can lead to dramatic increases in the rate that you pay for insurance.
Liberty Mutual Cons:
Differences In Coverage Between States: With regard to some perks of Liberty Mutual, there are states where they aren't available. Accident forgiveness isn't offered in North Carolina or California. North Carolina and Wyoming don't offer vehicle replacement.
Difficult Claims Process: Some people have found that filing a claim was difficult. In some cases, there was difficulty getting approved for important repairs.
No Student Or Military Discounts: Many car insurance providers offer discounts for people who are students or in the military. The lack of these discounts can leave some people paying substantially more than they would with other plans.
See Also: Liberty Mutual vs State Farm: Which Insurance Provider is Right for You?
What Are Some Good Alternatives To These Providers?
One great alternative is State Farm. State Farm offers a variety of discounts, and it is easy to do business with them. They also offer a high quality of customer service, and they have been reviewed well by their clients.
Another insurance provider that offers coverage of comparable quality is Progressive. Progressive is a popular company, and they offer a high quality of customer service. In addition, they offer discounts for bundling policies.
Geico is also a well known provider of auto insurance that is of comparable quality to Liberty Mutual and Esurance. They also tend to offer affordable rates. Their customer service has been reported to be of high quality as well.
See Also: Geico vs State Farm [2022]: The Ultimate Comparison Guide
Facts About Each Company:
| | | |
| --- | --- | --- |
| | Liberty Mutual | Esurance |
| Time In Business | 107 years | 8 years |
| Offline Company | Yes | No |
| Popularity | Very High | High |
| Online Quotes | Yes | Yes |
| Competitive Rates | Yes | Yes |
Which Plan Is The Best: Liberty Mutual or Esurance?
The provider that is best for you will depend on your individual situation, but Liberty Mutual is generally a better company to do business with. One of the main reasons for this is the number of negative reviews that Esurance has.
In addition, Liberty Mutual tends to disclose all fees. Given the discounts that are offered, it's likely that the rates will be lower than you're expecting rather than higher. While there are plenty of discounts available from Esurance too, the undisclosed fees can create quite a hassle. In many cases, Esurance's rates end up being significantly higher than clients expect rather than lower.
However, students and graduates of certain universities may be better off with Esurance. There is a list of 12 colleges that is kept by Esurance, called the PAC-12. If you attend any of these colleges, you can get a discount on your policy. In fact, you can even get discounts if you're an alumni of any of these schools!
Recommended Reads: